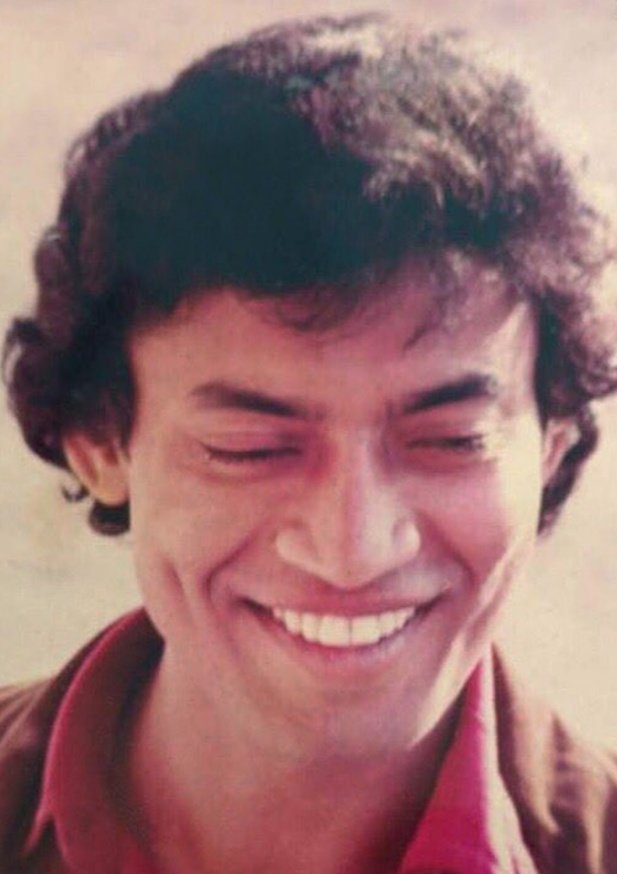 Passing away of an Icon of Indian cinema
gae dinoñ kā surāġh le kar kidhar se aayā kidhar gayā vo
ajiib mānūs ajnabī thā mujhe to hairān kar gayā vo

Verse of Nasir Kazmi, Retrieved from Rekhta, https://www.rekhta.org/ghazals/gae-dinon-kaa-suraag-le-kar-kidhar-se-aayaa-kidhar-gayaa-vo-nasir-kazmi-ghazals
On Wednesday, the entire cinematic world of Bollywood & millions of the fans shocked & indulged in grief when the news of Irrfan Khan's sad demise came up. At the age of 53, the Bollywood actor left this world. He was admitted to the intensive care unit of Mumbai's Kokilaben hospital on 28th April/2020, Tuesday for colon infection. He was valiantly struggling with a neuroendocrine tumor for the last two years. In 2018, when he was diagnosed with cancer, the Irrfan expressed his agony on the lethal disease, 'I trust, I have surrendered.' Even battling with the deadly disease, he continued his work with commitment & his movie 'Angrezi Medium,' a sequel of previous "Hindi Medium, 2017″ was released on 13 March. His last tweet of 12th April was on the same movie with title " Inside I am very emotional & outside I am very Happy."
Unfortunately, the "Angrezi Medium" became last movie of his life. On 25 April, his mother, Sayeeda Begum, left for heavenly abode at the age of ninety-five. No one has predicted that four days later, he would go from this world & met his mother's fate in the journey to the next world. Soon after his death, the twitter got flooded with hundred of thousands tweets coming from different sections of the society. Film Maker, Anubhav Sinha wrote an emotive obituary in Hindi language.
Irrfan was born as Shahabzade Irfan Khan on 07 January 1967 in a Muslim family of Pathan ancestry in Rajasthan. Both his later father, Sahabzade Yaseen Ali Khan & late mother, Sayeeda Begum hailed from the Tonk, an erstwhile princely estate of Pashtuns founded Nawab Muhammad Amir Khan in the 18th century. An old article of 2012 quoted that during the shoot of Paan Singh Tomar, he expressed his choice to make a movie on his late father. Comparing the role of Paan Singh, the late actor shared, "Paan Singh reminded me of my late father, Sahabzade Yaseen Ali Khan, who was a zamindar by background. He carried the same arrogant valor, fearlessness, & adventure as Paan Singh, as cited by Banglore Mirror".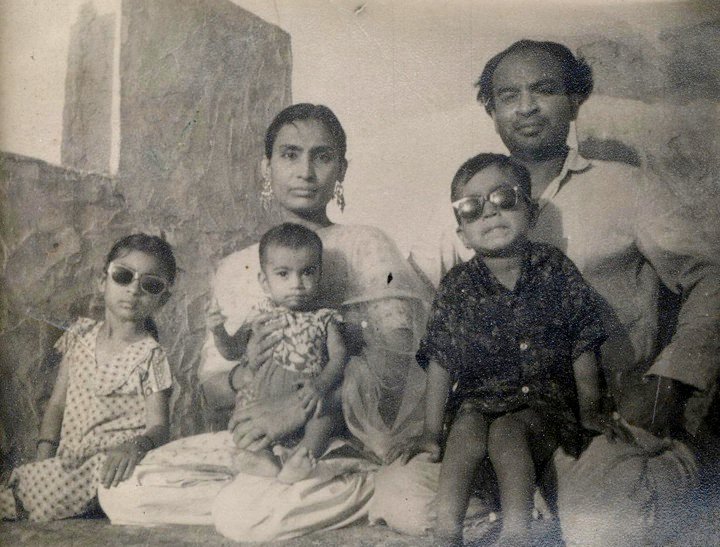 Aseem Chhabra, in his biographical account "Irrfan Khan: The man, the dreamer, & the star," wrote that during childhood days, the late actor preferred to fly the kites rather than to join adventurous hunting expedition of his father. The father of the late actor used to prompt, "a Brahmin has born in the family of Pathans."
He was brought up between Jaipur & Tonk, as his father used to run a tyre business at Jaipur. The second one among the three brothers, he was inclined towards the acting from his formative years of life. He has completed his school from Saint Paul, Jaipur & then studied at Rajasthan College which is affiliated with University of Rajasthan.
It was his maternal uncle, Dr. Sajid Khan, who inspired him to become an actor. His uncle was an active participant in Jodhpur theatre. His inspirations & connections helped him to enter the theatre at the college days. After completion of his post-graduation, he entered in National School of Drama, New Delhi in 1984. From 1987, he started to play a role in TV serials. Some of the famous among them were Kahkashan, Bharat Ek Khoj, Chanakya, Chandrakanta, Banegi Apni Baat, Srikant. In Kahkashan, he played the role of Makhdoom Mohiuddin, an Urdu poet & Marxist political activist of India. During 1990, he appeared in a critically acclaimed movie, "Ek Doctor Ki Maut." Mira Nair's "Salam Bombay" was a debut film for him.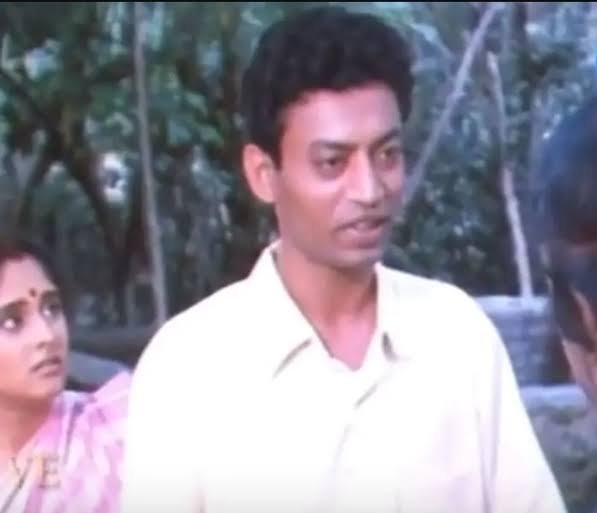 In 2001, he played a role in a historical movie, "The Warrior," where he played the role of a feudal warrior of Rajasthan. Then came up "Maqbool, 2003", "Haasil, 2004" & "Rog, 2005". In 2007, he came up with 'The Namesake,' & 'Life in a metro.' In the consecutive years, he appeared in international movies such as 'A Mighty Heart,' 'The Darjeeling Limited', & 'Slum Dog Millionaire.' With almost eighty movies in his career, he left imprint in Bollywood, Hollywood, and British films. The 'Life of Pi (2012)' and 'Jurassic World (2015)' were also some of his most famous western projects. With the entry in the acting career, he dropped his first name 'Sahabzade' & modified 'Irfan' to 'Irrfan,' that's continued with him till the rest of his life. 
Khan is survived by two sons (Babil & Ayan) & wife, Stupa Sikdar, a writer & his NSD fellow, whom he married in 1995. From Haasil (2004) to Hindi Medium (2018), he grabbed almost eight nationally acclaimed film awards that also included Padamshri in arts (2011), the fourth highest civilian award in India.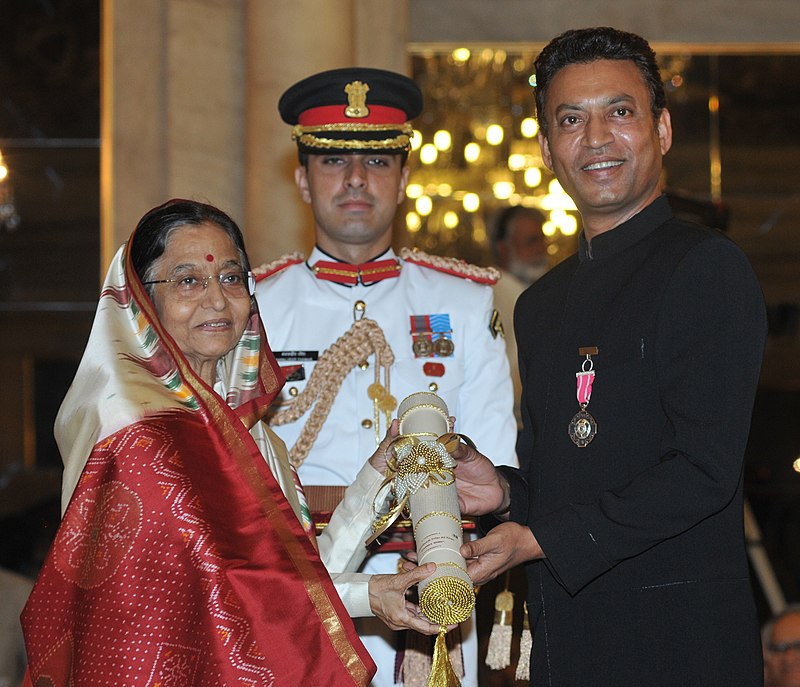 Known for his modesty & integrity, he was adored by his millions of the fans. Soon after his demise, a flood of tweets & posts of different social media platforms came up from all walks of life. From Indian Prime Minister, Narendra Modi & iconic Indian actor Amitabh Bacchan to the ordinary fans, each of them expressed their grief & sorrow.
An English writer, & film critic of The Guardian, Peter Bradshaw in his article wrote 
Irrfan Khan: a seductive actor capable of exquisite gentleness.

Peter Bradshaw, headlines for his obituary to the late actor, https://www.theguardian.com/film/2020/apr/29/irrfan-khan-a-sensitive-and-seductive-actor-lunchbox-peter-bradshaw
The co-actor of his last release Deepak Dobriyal said that he was like an elder brother. The Hindustan time quoted his words regarding Irrfan, "I had learned a lot from his acting. How bravely, he was working as a team, even battling with a deadly disease. "Back in Rajasthan, the siblings of Irrfan were in the state of shock. Just four days before, they lost their mother.
"It appears that while Bhaijaan was unable to make it to the burial of our mother, he has gone up there to meet mother," said Irrfan's elder brother Imran Khan. "Woh kehtey theey fikar na karo main aaonga," Imran said while sobbing.

Brother of Irrfan Khan, Quoted by Times of India, https://timesofindia.indiatimes.com/entertainment/hindi/bollywood/news/irrfan-khans-elder-brother-imran-it-appears-that-while-bhaijaan-was-unable-to-make-it-to-the-burial-of-our-mother-he-has-gone-up-there-to-meet-mother/articleshow/75449243.cms
Devika Bahl titled her obituary with a touching title, Man of few words in Quint. When the world is struggling with lock-down & Covid-19, the man of few words, passed away silently in Mumbai. At 3 pm, his mortal remains were laid to rest in Versova graveyard of Mumbai. In the hearts of the fans, the smiling face of a tall & slimy actor with the hooded eyes will always remain alive. An actor who hails from middle class family & made a place in cinematic world as a sincere, honest & realistic actor. He was also quite vocal on social issues. More than half of his twitter time line was filled with the social issues. Rest in Peace, dear Irrfan Khan.