ایسی بستی سے تو ویرانہ بنایا ہوتا
(بہادرشاه ظفر)
Tenth May, 1857 marked the commencement of rebellion from Meerut. By 11th May, the rebel forces from Meerut reached Delhi. Mutiny as documented in the accounts of British colonialists and First War of Independence by South Asians against the mighty East India Company which by then had tightened grip on undivided India. The center of this rebellion was North India & Barielly played a key role in this struggle as a headquarter of Ruhilkhand region.
My Parental family belonged to Bareilly & Aligarh. Post-Partition, they migrated to Karachi in 1950. Owing to the unique state of affairs in Karachi, the "Present'' was so overwhelming that while growing up in the perilous 80s, 90s and coming unscathed was itself a feat considering the non-stop violence and mayhem. Hence, I could not get a handle on the trials and tribulations whereby my forefathers sacrificed their lives for freedom from British Raj.
However, lately, I had developed a greater interest in pre-partition history and was looking into family archives in which my grand father Syed Altaf Ali Barelvi (1905-1986), a renowned educationist and torch bearer of All Pakistan Educational Conference (an off-shoot of All India Muslim Educational Conference of Sir Syed Ahmed Khan) talked about the devastation of his paternal and maternal family where most of them were killed during the failed War of Independence of 1857 in the city of Bareilly, (Uttar Pradesh) as part of a collective retribution at the hands of the then Punjab regiment supervised by East India Company.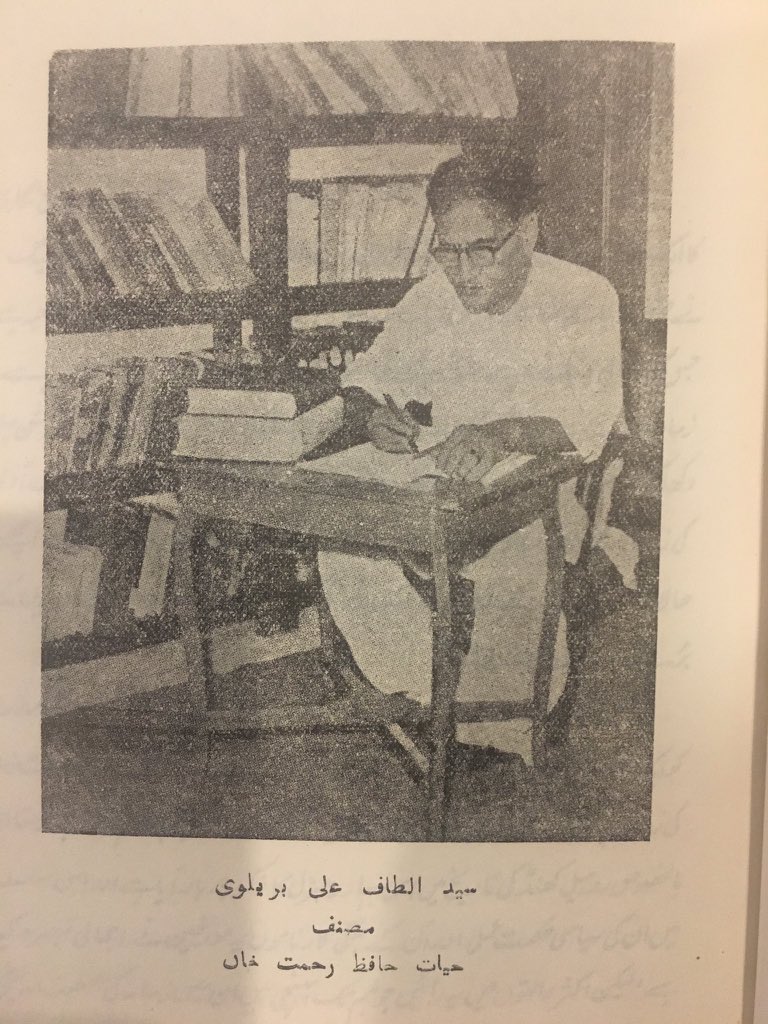 During Syed Altaf Ali's adolescence around early 1920's, his maternal grandfather would take him for a walk to the ancestral homes that were ruined during the 1857 War of Independence by the murderous hordes led by Colonialists. His grand father also use to offer fateha (prayers) at the graves of his forefathers and at an old oak tree where they were hanged after summary trials. There is a mosque called 'Naumahla' near which a big water well was situated where his grandfather used to say prayers for the dead (Fateha). According to him the women of the family- to escape defilement- tied rocks to their bodies and drowned themselves when British recaptured the town in 1858.
War of Independence was not just a short-spelled event, its cloud of doom and gloom due to the failure and later communal polarization hovered over the Muslims of undivided India for several decades. Anis Fatima (1910-1995, wife of Syed Altaf Ali), herself a prolific author wrote on the plight of Muslim families in her short books titled "Tears of 1857'' and ''Heroes of 1857'' that for decades upon decades Muslim households remained in perpetual mourning. Forsaking social gatherings; lack of education, work and events of rejoicing. What started out as a joint Hindu-Muslim struggle against East India Company led British Colonialism wound down to severe persecution of Muslims across the length and breadth of undivided India.
However, the medieval State of Ruhilkhand that comprised of Bareilly, Pilibhit, Budaun, Moradabad and part of Kumaon hills (Damane-Koh), always remained a hotbed of insurgency dating back to Hafiz Rehmat Khan ( a Barech Pathan by origin and Chieftain of Ruhilas) who embraced martyrdom in 1774 while fighting against East India Company. Syed Altaf Ali himself a Ruhela, wrote a book in 1934 titled "Hayat-e-Hafiz Rehmat Khan", chronicling biography of Ruhila chieftain, Hafiz Rehmat & his sacrifice against the mighty East India Company. Alas, the character portraying as Bruce the 17th Earl of Scotland famously quipped in the movie "Braveheart'' that 'History is written by those who hanged heroes, Hafiz Rehmat's exploits remained buried under the sands of time.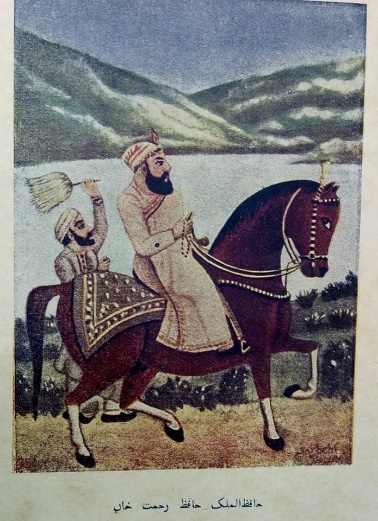 Although Bareilly became a dominion of East India Company in 1801, the dwellers of Bareilly were sick and tired of their atrocities. Later on it prompted the legendary rebel General Bakht Khan to lead Ruhilas to the court of Mughal Emperor Bahadur Shah Zafar in Delhi, offering his men to restore Mughal Empire by fighting against the East India company, which by then completely surrounded Delhi, the last remaining city under Mughal rule. Rebel forces took over the city and proclaimed Bahadur Shah as the Emperor of the Subcontinent. General Bakht Khan was thus appointed as an unofficial leader in the army and received the honorable title of Sahib-i-Alam due to his superior wisdom and military knowledge. His bravery could not be acknowledged enough when in later months, Delhi was eventually taken over by the British and Bahadur Shah surrendered to William Hodson at Humayun's tomb on 20th September 1857. Two of his sons & one grandson was shot at one of the gates of Delhi that is still popular as "Khooni Darwaza/The gate of blood".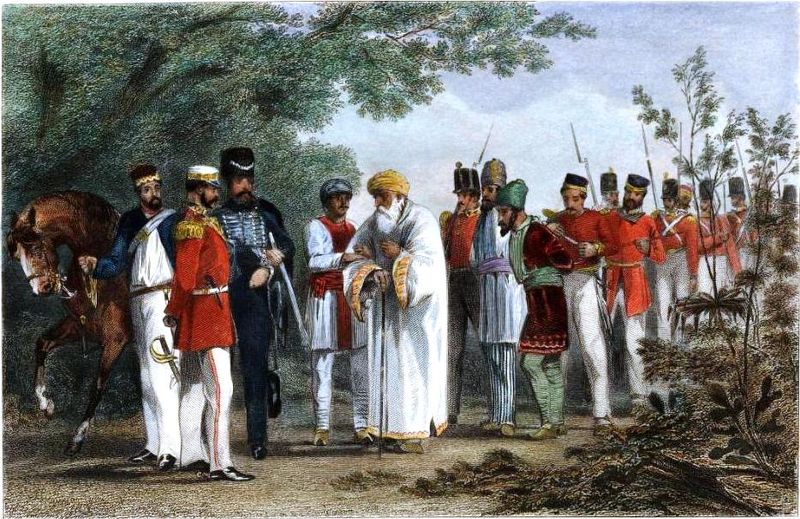 At the beginning of rebellion, Bakht Khan was serving company forces at Bareilly. On 31st May, the Indian Sepoy posted at Bareilly revolted against company and Bakht Khan's was appointed as General of rebels. Under common consensus & unanimous support, Khan Bahadur Khan was appointed as the leader for Ruhilkhand. He was the grandson of Hafiz Rehmat Khan and a retired old subedar of Indian Army. Bakht Khan moved to Delhi where he played a key role in a war against company. Afterwards with fall of Delhi, he joined freedom fighters in Lucknow and Shajahanpur, & then escaped to Nepal where he was believed to be killed by British forces and buried in Swat. Khan Bahadur Khan with his sheer courage held onto entire Ruhilkhand till May, 1858. One of the last places in North India that was regained by British forces almost 10 months after the siege of Delhi. Both Hindus & Muslims, fought shoulder to shoulder together under his leadership. Shoba Ram, was his Diwan (Finance minister) & Niyaz Ali was appointed as his commander. In fact for almost a year, it became independently ruled principality. He led the rebellion bravely but later got caught and executed by the East India Company in 1860.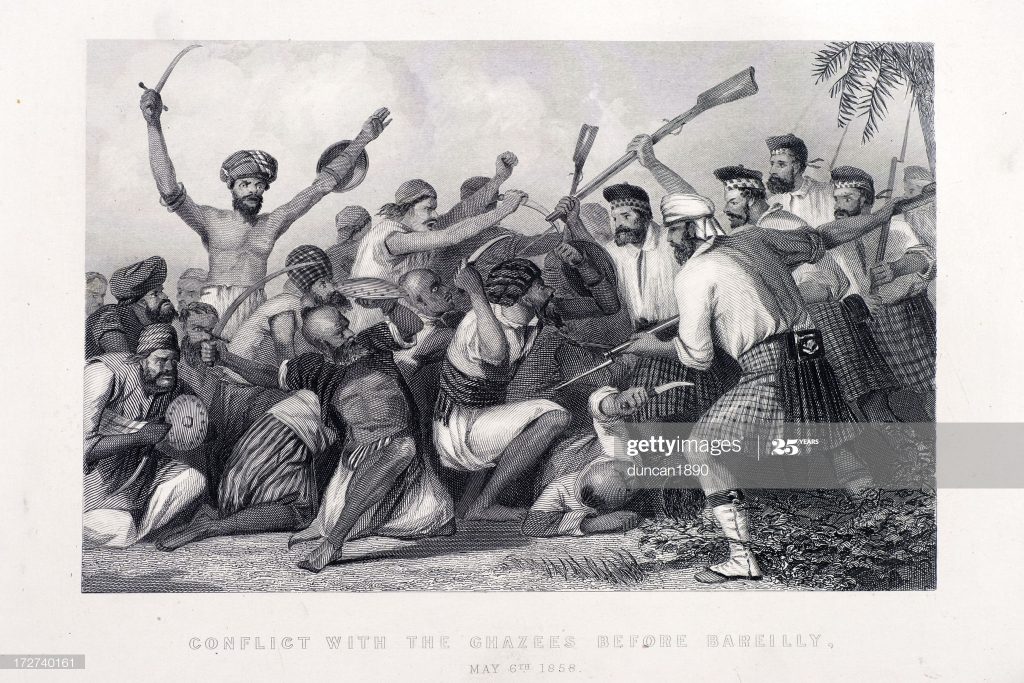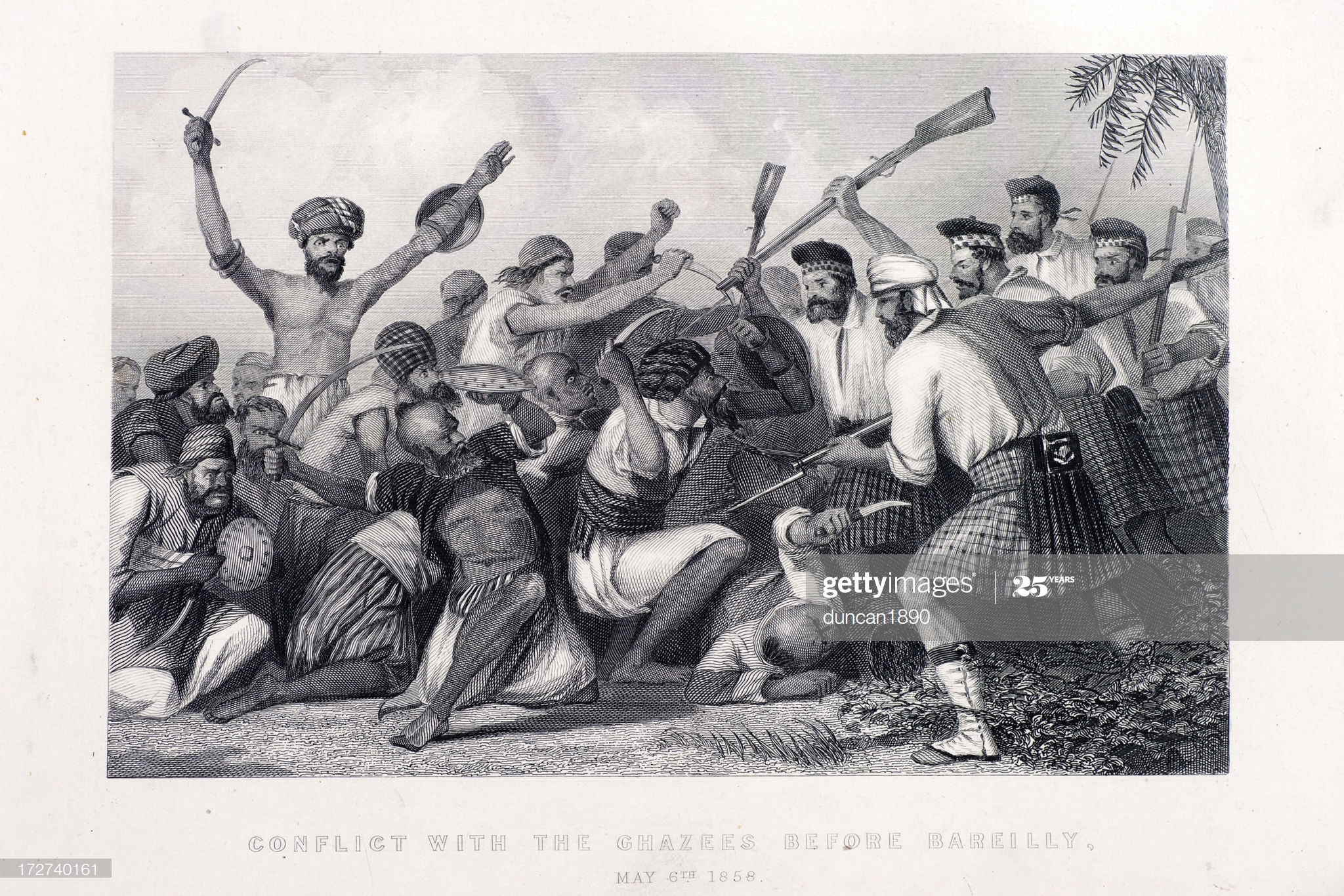 Darting back to the Post-War of Independence scenario reformer and educationist, Sir Syed Ahmed Khan, instead of letting the Muslims fall further into a state of despair, showed them an alternative by focusing on education. The formation of the Muhammadan Anglo-Oriental Society led to a very slow but gradual awareness among Muslims, which helped in forming the much-needed critical-mass later that came to be known as Muslim League. Despite the grandiosity of Indian National Congress and their general aloofness towards the Muslims, the Muslim League, with the spine provided by the legions of Aligarh and Bareilly, held its own against the might of the then direct British rule. Syed Altaf Ali, my grandfather undertook his higher education from Aligarh Muslim University. The time spends at this center was source of his enlightenment in future as a social reformer and educationist who was firm believer of Sir Syed mission. To this day the Muslims in India continue to pay the price, if one look at the turn of events after imposition of discriminatory Citizens Act in India.
I end this piece with a heart rending poetic-obituary for the martyrs in the failed war of Independence 1857 written by the deposed Mughal Emperor Bahadur Shah Zafar after fall of Delhi.
For video stories subscribe to our YouTube
Ghazal of Bahadur Shah Zafar, Yaa Mujhe Afsar-e-Shahana Banaya Hota, Bhupinder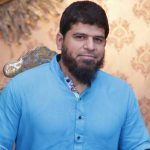 Syed Asad Ali is Lahore based branch head for a Japanese company that develop large scale Industrial Projects. Reading & writing are his favorite hobbies. His fathers family hails from Bareilly, UP & maternal side was from Kishangarh, Rajasthan. He is an avid follower of pre-partition history of India.