Story of next door hyper-local snack at AMU that survived down the century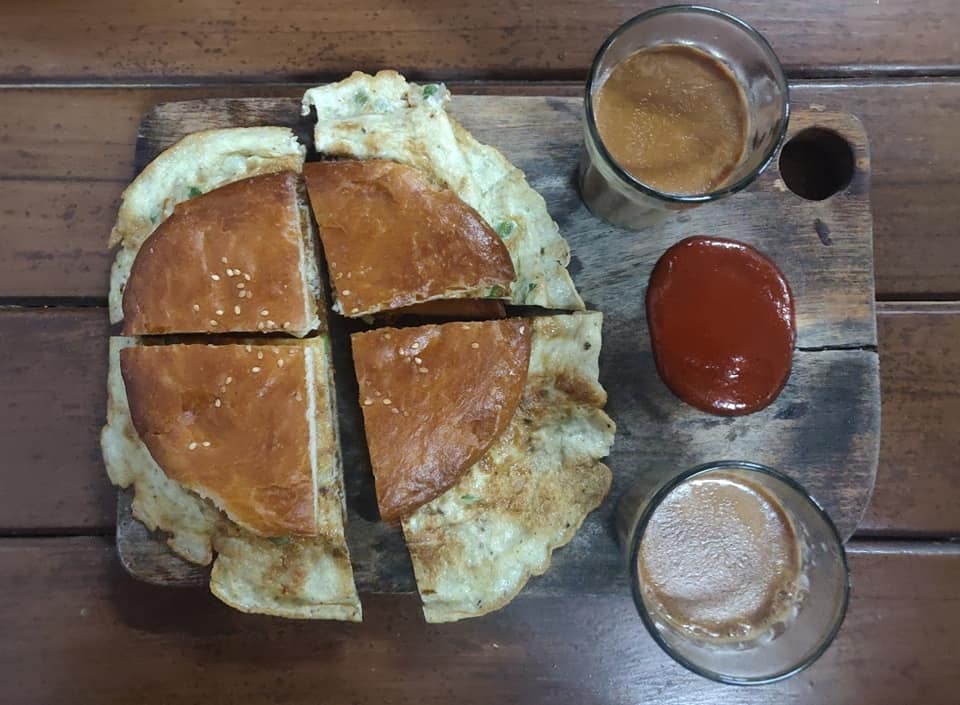 For those who had been affiliated as a student of Aligarh Muslim University at any stage of their education knows the intricate role of this hyper-local snack in their daily life. From the dining halls to the road side dhabas, it has been served either with butter or more commonly with omelette. For the foodies, who relished the gustatory memories of this snack, their affiliation has been expressed by this verse:
Jo Reh Ke Aligarh Mein Matri Ka Talabgaar Na Hua,
Wo Kisi Bhi Soorat Mein Jannat Ka Haqdar Na Hua.
There are legends and folklores about this distant cousin of pancakes and all of them as interesting as the snack itself. Hardly anyone remembers correctly about the inventor of Matri but the oldest known craftsman attribute this discovery to Latif Khan of Aligarh. Khan was born to a pashtun family of Gorakhpur in United Provinces in undivided India during the decade of 1890. According to his grandson, Mohammed Shaffu (aged 65), who also happens to be his student, it was an ancestral business and Khan had inherited it from his forefathers. Khan's another grandson Abdul Tauheed (aged 42) reveals that Latif Khan learnt the craft of Matri making from his father. Khan's father was an employee of British Army and worked as a baker in the cantonment of Gorakhpur, where he used to bake breads and other things for the military. British Indian Army had recruited him as a chef due to his popularity in his own profession, since entire country had come under direct control of Britishers following the mutiny of 1857. Young Latif kept acquiring the finesse in the art of baking and upon his marriage, he migrated to Aligarh in search of better life. His descendants tell that, since Latif had his extended family in Aligarh, he felt that he would have no difficulty establishing himself in a new place. And to no surprise of his, he started the first bakery that produced the classic Matri in the afterglow of Delhi Durbar of 1911. Latif Khan took Rehmat Baig as his student of the craftsmanship of which he had become a maestro. Baig's son Rahat became an entrepreneur and carried forward the precision of Latif, so did his own family. Bharat Bakery and Khurram Papey situated in Russel Gunj are the ambassadors of Latif's legacy. Both stored are owned by Baig family as they enjoy the privilege of being associated with the baking maestro.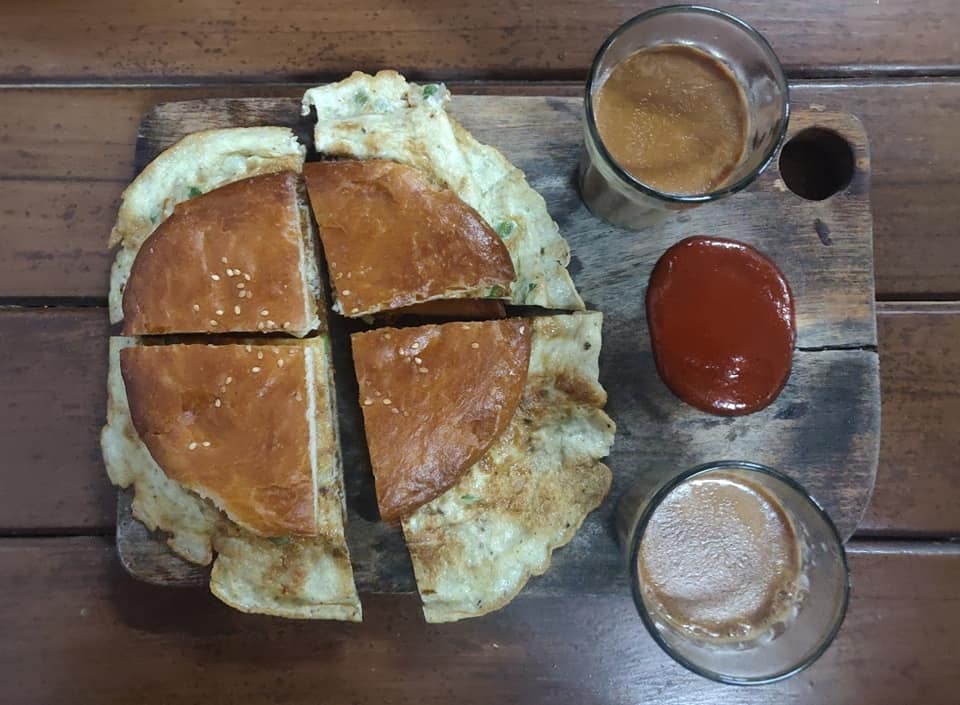 The city side of Aligarh is dotted with several bakeries but there's something about Latif Khan's midas touch. People who are acquainted with the legacy of Latif Khan do know where to get their Matri from. Sarai Hakim was the neighborhood where first of the earthen ovens were installed by the Baigs and that area continues to be the goldmine of bakery goods to the present day. Needless to say that Matri tops all the charts of baked goodness in Aligarh. Legend has it that once some student from a royal family had hunger pangs at midnight during his studentship at Aligarh Muslim University and he was coincidentally short of the usual loaves for sandwiches, consequently he dared his culinary quest ending up making a toast with two Matris that had omelette within. The accidental snack became popular overnight because it was a royal delicacy anyway. Hostellers got fond of it overtime and the Matri madness took everyone by storm. Although Matri Omelette struggles to exist as a snack today but people who value nostalgia and traditional values of residential life of Aligarh Muslim University still hold Matri Omelette close to their hearts.
One among such connoisseurs is HH Ali Khan Mahmudabad, who inspired me to pen this story down for nostalgia. Another one is Shiraz Ahmad, who happens to be an engineer based in Dubai but ventured to save the Matri Omelette for future connoisseurs through a Cafe that he runs in Aligarh since 2018. And a very dear brother of mine, Sabeeh who revealed unto me his poetic excellence and affinity for this accidental snack.
Dr. Faisal is a penman, poetry hunter, and mind smith. He is currently drying his Sufi cloak. His interests include Biryani, Qawwali, and Perfumes.