Twenty Kilometers east of Agra near national highway 2, the small town Etmadpur is located. In present context, it appeared to be place of insignificance but during the time of early Mughals, the place seems to be an outskirts of Imperial capital. During my heritage exploration visits to this place, I was astonished to saw the remnants of a grand monument that was believed to be a water palace of Khwaja Itmad Khan, an enuch courtier of Emperor Akbar. Historical accounts showed that Khwaja Itmad Khan holds a rank of three thousand in mansabdari system of Akbar. The name of town Etmadpur also seems to be given after its founder, Itmad Khan.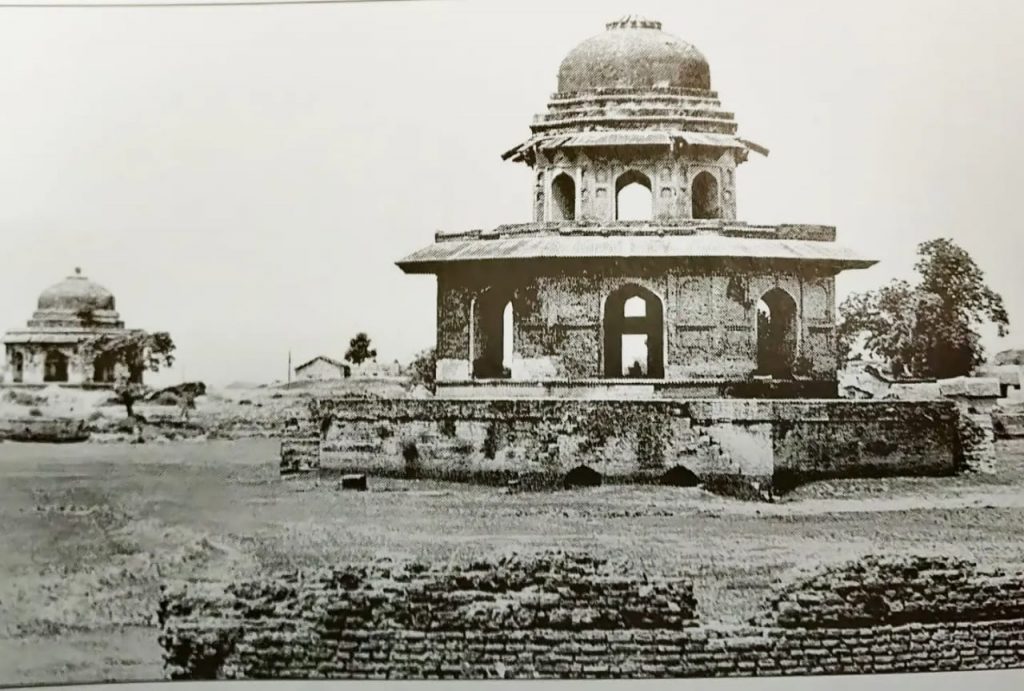 The double story octagonal pavilion with grandiose dome stood in the middle of a huge square pond that can be accessed by a causeway build on twenty one arches. In present times, the pond has been dried up & popular among the locals as Budhia ka Taal. With the time, the enclosure of the reservoir has been vanished though some remnants of Lakhori bricks & ghants are visible. Close to this monuments, the resting place of Khwaja Itmad Khan is also located.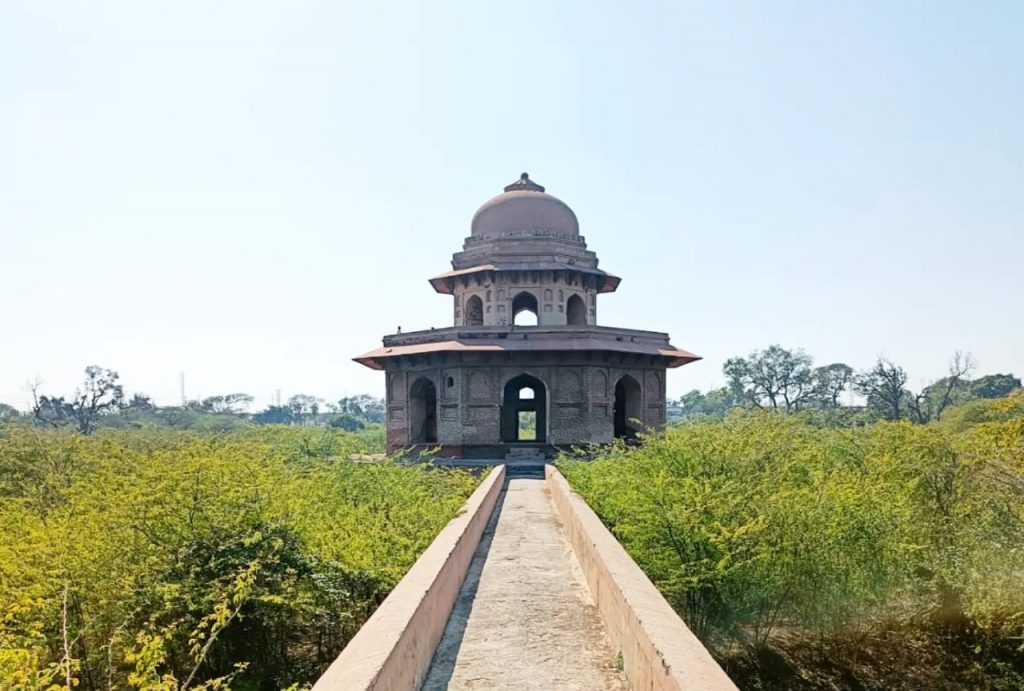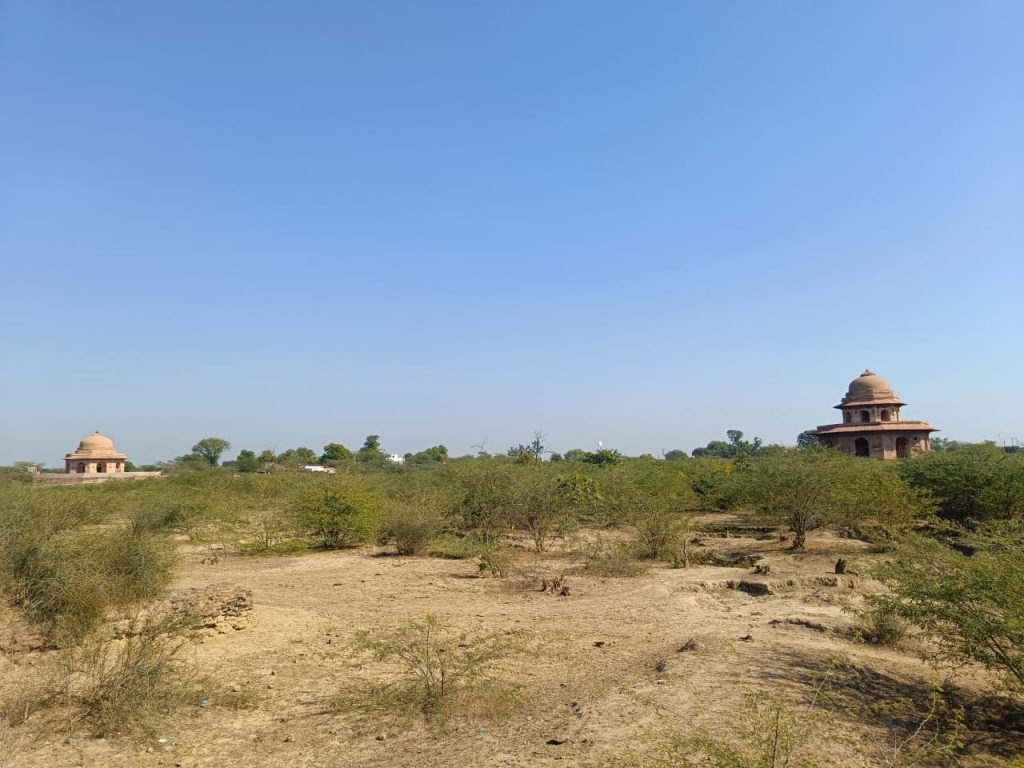 Though this water palace is simpler but somehow it seems to have certain similarities with Hiran Minar, the Water Palace of Shikhupura Lahore. some features of this palace are better than other water Places like its corbel, carved chajjas and its engraved groundsill are worth seeing. However little is known about the detailed life of Khwaja Itmad Khan as the life of the eunuchs received scanty attention even after rising to the high corridors of the power. Just citing a succinct description from an article of Historian, Lubna Irfan that probably gave an outline of the demise of this power courtier.
Khwajasara Etimad Khan, the one after whom Etmadpur is named, had risen to a high position. He was struck dead by a soldier with the allegation that he had a "harsh attitude".

Lubna Irfan, Stories of Khwajasaras Should Be an Important Part of the Study of Mughal History, Retrieved from
https://thewire.in/history/storied-of-khwajasaras-should-be-an-important-part-of-the-study-of-mughal-history
Today this beautiful monument standing in the sleepy town of Etimadpur is a witness of a lost time when this enuch has achieved a great power & success in the power corridors of imperial rule during reign of great Mughal, Akbar. The colored lithograph of William Hodges c 1783 that has been used as a cover image of this title showed the beauty of this water palace in its heydays. Hope the proper restoration of the monument in a timely manner can restore its lost glory.
Muhib Khan is a post graduate student of History at CDEAMU. He is also a founder of  social media handle, dehlidarvesh that aims to document lesser known Heritage of India.
.