Story of Delhi based author, columnist & social commentator by Rehan Asad
Ziya Us Salam is a prolific author & columnist with an experience of more than twenty four years. He is currently affiliated with Frontline, the Hindu. The Delhi based author has contributed books covering diverse titles from cinematic history to main stream sociopolitical issues of contemporary Indian politics.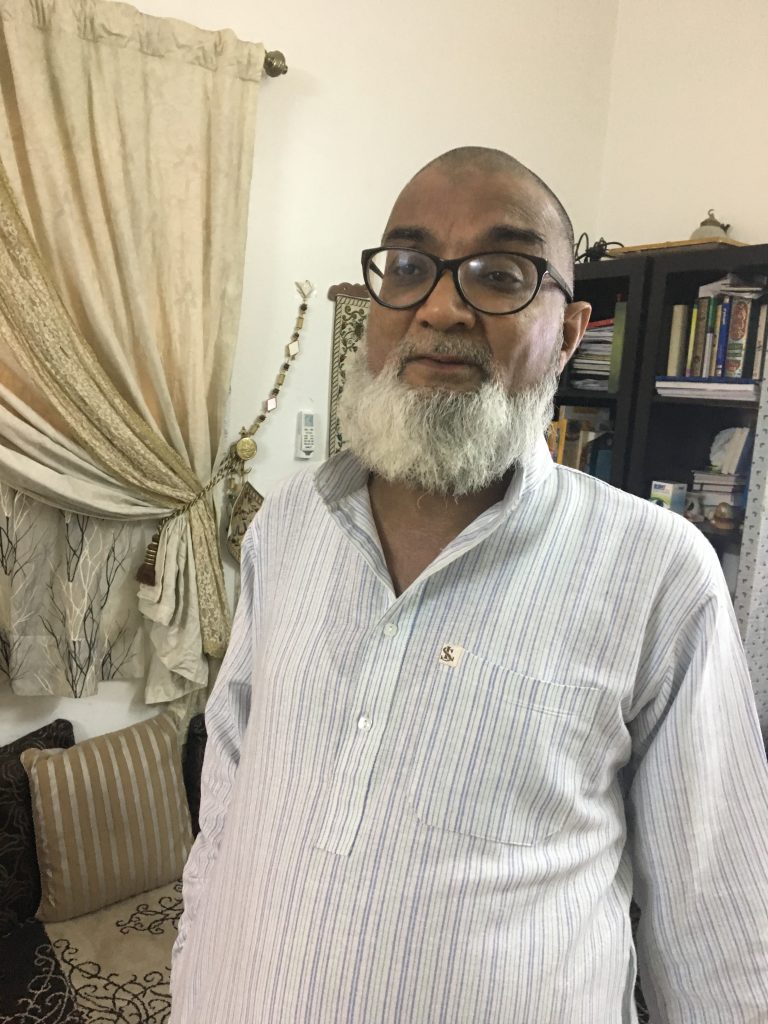 During his short visit to Riyadh in Saudi Arabia, I found a chance to explore glimpses of his writing journey from childhood days to the columnist & author. His books on sociopolitical & cultural issues of contemporary Indian problems were widely accepted among the readers.
With ancestral roots from Rampur, Mr. Ziya Us Salam was born at Delhi in 1970. His father Mufti Abdul Dayem Sahab was an illustrious Islamic scholar who had written many scholarly works on Islamic sciences in Urdu & Arabic Language. His formal education was started from BlueBells School International, Kailash colony, a public school of international repute established in 1957. During conversation he recalled, how his father break the stereotypes & myths that were projected around the Islamic scholars in those days. Both son & daughter were brought up in a syncretic environment & availed the best accessible modern education with equitable opportunities.  Ziya Us Salam ended up as a successful writer where as sister became a medical doctor. On 5th November 1983, Mufti Abdul Dayem Sahab departed from this world for the heavenly abode when Ziya Us Salam was around thirteen years. His resting place is located in the graveyard on Bahadur Shah Zafar Marg, Delhi. For the coming formative years of life, the mother played key role in his upbringing. After completion of senior secondary from Abner Memorial School (Delhi), he joined Bachelors at Saint Stephens College that was affiliated with Delhi University. Though his journey of writing was started from College days but the formal job in journalism was started in 1995. From the childhood days, the noted literary & social commentator has a passion for print media journalism. For him, the career as a journalist & author seems to be destined as he had a fascination for the written words from early days of his life. Recalling his childhood days, he said: "When I was in grade V, I used to scribe the handwritten notes from different columns of the newspapers. After compilation, I used to distribute the Photostat copies of my notes among the friends in my colony at Lajpatnagar. I was in grade VII when first of my article was published".
In his long journey of journalism & writing, he has worked with times of India, statesman & from last nineteen years working with Hindu group. Currently is an associate editor. As literary & film critic, he has penned down many titles of cinematic history reviewing the work of Bollywood & its connection with Nehruvian socialist days. He firmly believed that Holy Quran is the living document that provides guidance on all aspects of life. He further added that in Islam their is no division between theological, secular & scientific learning as he cited the verse "My Lord increase me in my Knowledge". The noted author has a great hope & belief in the syncretic values of India. All his works & writings are in a direction to deliver the justice for the victims of hate crime. Its about breaking the stereotypes, & building the bridges, clarifying the myths surrounded over by Islamophobia. In last section there is a succinct overview of his social writings that was a great contribution by him in last one year.
Pic source: From his social media shares
"Till Talaq Do Us Part, penguin, 2018" breaks the stereotypes created around the Muslim women in the shape of triple talaq. The book articulate about the rights Muslim women avails for the divorce based on authentic Islamic jurisdiction. His book "Of Saffron Flags & Skull Caps, Sage, 2018" is a reflective account based on his observations, academic studies & multiple explorations of the real life examples on marginalization of Muslim communities in India. In fact author, a firm believer of Unity in diversity, showed a deep concern in writing over the rising polarization & extremism that has deep impact on tarnishing the syncretic fabric of Indian culture & society.

"Lynch files: The forgotten saga of victims of hate crimes, Sage, 2019" is an explorative journey of tragic stories of the victims who lost their lives by the rabid mob. The author compares lynching as more lethal & demoralizing with traditional communal riots that also carried the baggage of guilt along with it.

Veteran journalist and peace activist John Dayal said that Salam's book is not a "book for Muslims, who have been the major victims of lynchings, but a mirror to India." Recalling his journeys with Karwaan-e- Mohabbat's visits to all the victims of lynching, he said that there was a sinister pattern to the incidents- counter cases of illegal cow slaughter have been filed against the surviving family members, especially the male youth.

Saurav Datta, 'Mob lynchings are the new communal riots': Lynch Files author Ziya Us Salam, National Herald, 13 Feb, 2019.
https://www.nationalheraldindia.com/india/ziya-us-salam-lynchings-are-the-new-communal-riots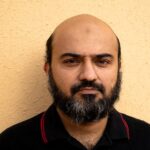 Rehan Asad is a medical doctor & currently working as an anatomy faculty. He has a penchant for writing people, food & culture stories.