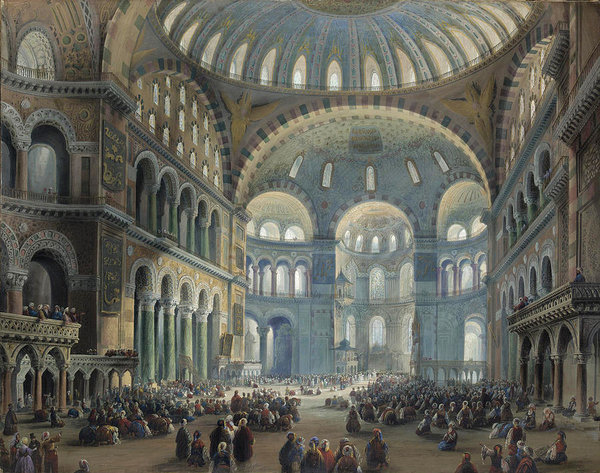 Hagia Sophia served as a church for 916 years until the conquest of Istanbul, and a mosque from 1453 to 1934 nearly 500 years and most recently as a museum for 85 years.
Hazrat Makhdoom Fariduddin Tavile Buksh Chishti was the first Sufi of Chishti Nizami order who settled in Bihar, at a place known as Chandpura in the town of Bihar Sharif and built his Khanqah during the rule of Sultan Bahlol Lodi (1451-89AD).
Courtyard, Madarsa Ghaziuddin, Sita Ram, C 1815 Source: British Library Madrasah Ghaziuddin/ Delhi College/ Anglo Arabic College: A Historical Review Outside the medieval era Ajmeri Gate in Old Delhi, an old school building stands proud. Few know that the present...