A short biographic account by Danyal Qadri
Background: The Sufism/tasawwuf is defined by the western scholars as the mystical version of Islam. They were divided among different orders (tariqa) and each of the order is connected with Prophet Muhammad (Peace be Upon him) by the chain of the spiritual guides. It was evolved in early 8th century during the Umayyad's & Abbasids reign in West Asia & by 10th century moved to Central Asia, Afghanistan, India, Moorish Spain & other parts of the world. In doctrine of Sufism, the Prophet (Peace be Upon him) is regarded as an exemplary model of morality & spiritual guide. Down the centuries, it transmits the message of love, tolerance & pluralism via poetry, doctrines & following the path of spiritual successor (Murshid). Among the various existing orders (Tariqa) of Sufism, the Qadriyya & Chistiya were among the oldest & widely followed orders across the Islamic world. The former was established by 11th century Islamic scholar Sheikh Abdul Qadir Jilani (May Allah be please with him) centered at Baghdad.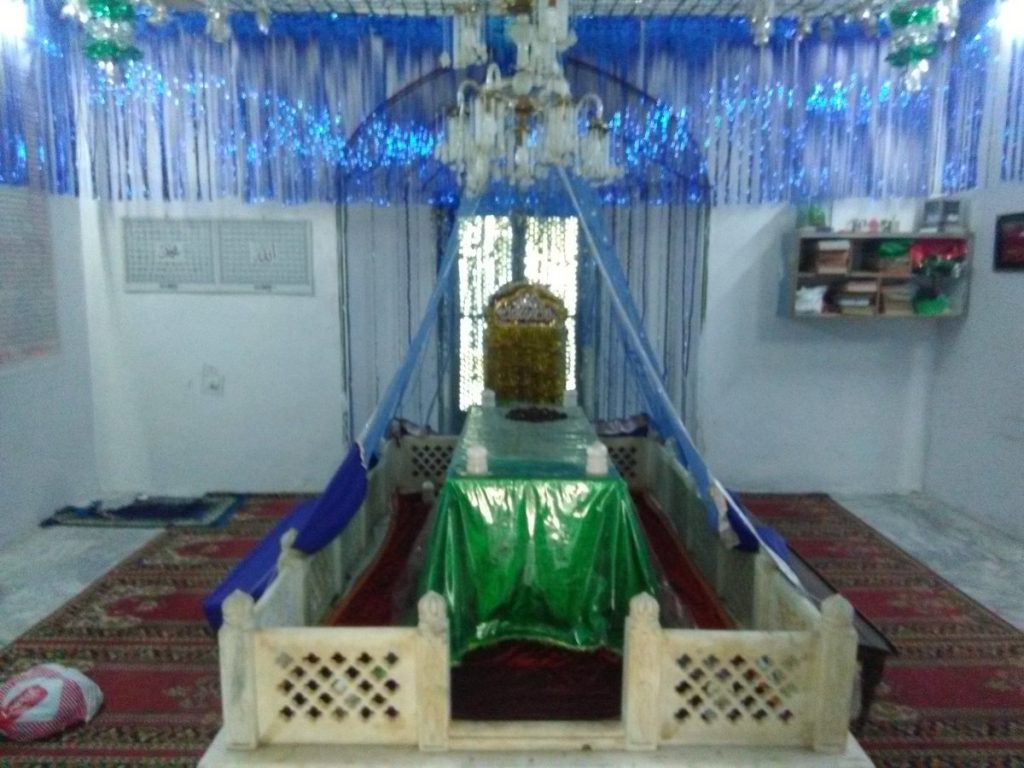 Hazrat Mulla Shah Badakhshi was born (1550) in the village Arkasa (ارکساء) of Badakhshan province of Afghanistan. He was named as Shah Muhammad by his father Mulla Abdi (ملا عبدی) who was the qadi (jurist) of Arkasa. He studied fiqh, hadith, tafsir, Ilm ul Kalam etc under his father and other prominent scholars of Badakhshan. Later he traveled to India in search of a perfect sufi who could connect him with God. In early days of his time, he stayed in Kashmir. It was in Lahore his search for perfect guide (musrhid Kamil) came to an end when he met Hazrat Mian Mir. He became his disciple in the Qadiriyya sufi order. He received his spiritual training from Hazrat Mian Mir and stayed in his companionship for thirty years. After his services & training according to sufi path, he was appointed by his spiritual guide, Hazrat Mian Mir as spiritual successor. The bestowing of succession in Sufism is known as "Khilafa" & this responsibility was given to the one whom the sufi master finds had achieved spiritual perfection. After the death of Hazrat Mian Mir in 1645, Hazrat Mulla Shah began to initiate disciples in the Qadiriyya sufi order of his spiritual guide. Besides being a sufi, Hazrat Mulla Shah was a gifted poet and a prolific author of several treatises which includes the following:
1) Tafsir-i Mulla Shah
2) Risala-i Nisbat
3) Risala-i Murshid
4) Risala-i Walwala 
5) Masnavi-i Yusuf o Zulaikha
6) Maktubaat-i Mulla Shah
7) Divan-i Awwal
8) Divan-i Thani 
9) Rubaiyyat-i Mulla Shah
10) Sharh-i Rubaiyyat
His famous disciples include
1) Prince Dara Shikuh Qadiri
2) Princess Jahan Ara
3) Muhsin Fani Kashmiri (author of Dabistan-i Mazahib)
A serene place in Kashmir was the site of his worship & spiritual training that has been documented as Kooh I Maran. Prince Dara Shikoh & his sister Princess Jahan Ara got build a beautiful mosque & Khanqah for his spiritual master in Srinagar near Chashma I Shahi.
After enthronement of Aurangzeb his disciple Dara was executed. However Emperor didn't take any harsh measures against Hazrat Mullah Shah & he was asked to leave his Khanqah in Kashmir. He moved to Lahore & passed away for heavenly abode on 10 – October – 1661. His resting place is located at Mian Mir Village (میاں میر پنڈ), Dharampura, Lahore. A colonial era account on Sufi history compiled by Maulvi Noor Ahmad with title "Tahqeeqat-e-Chishti" had cited details of his shrine. It was located in the garden that was famous after his name. The mughal days building & its beautiful ornamentation was lost during Sikh expeditions. Unfortunately, the post partition population explosion lead to heavy encroachment of the area. Today residents hardly knows that the site where they are living near the shrine was once a beautiful "Shah Garden" named after 17th century saint.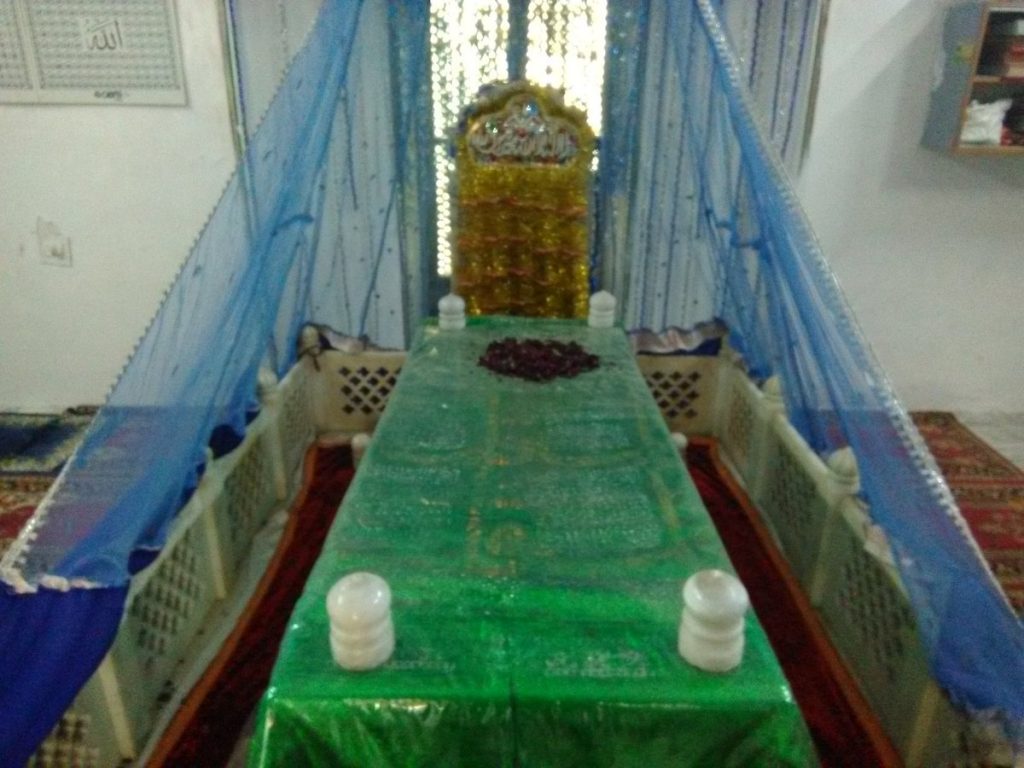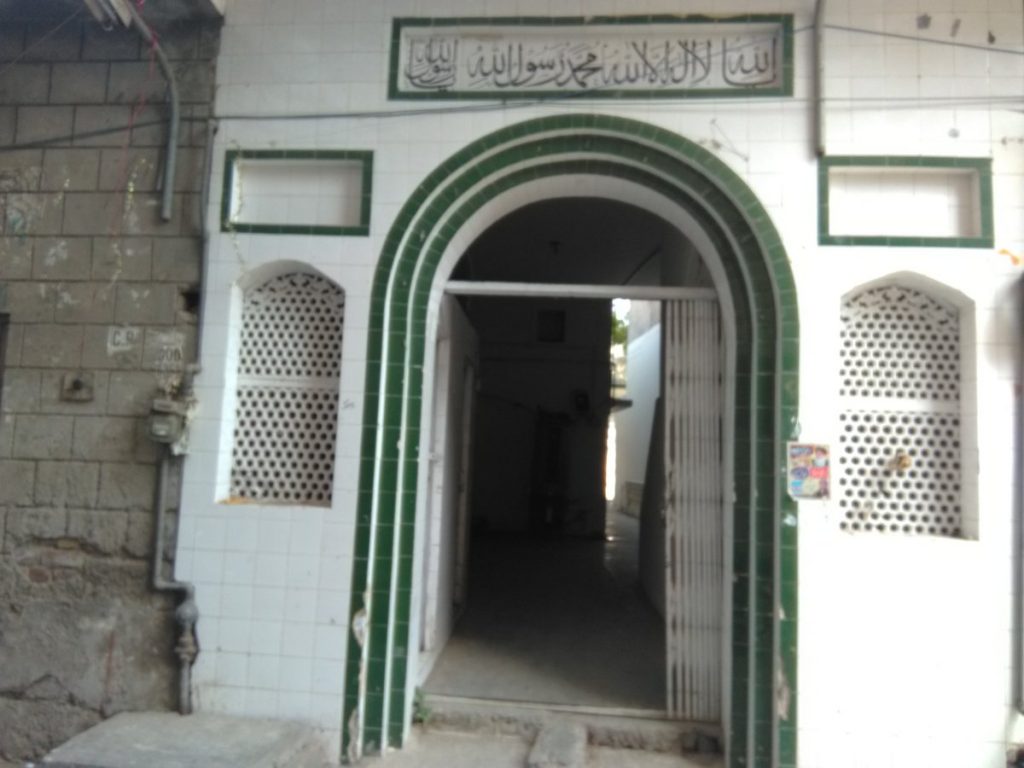 نه چراغیست درین خانه ویرانه ما
روشن از آتش تست این خانه م
Naah Charagist Diraan Khana viranam, Roshan az Aatish ayin khanam
There's no lamp in this ruined house of mine
It's the fire of your (love) that lightens this house of mine, Verse by Hazrat Mullah Shah
Sayyid Muhammad Danyal is a student of Law at University of London. Apart from his academics he is an avid reader with profound interest in Sufism, Comparative Mysticism, Metaphysics & Philosophy. His hobbies include Photography and Traveling.