An author & educationist from early 20th century Bareilly
Background
Indian partition that took place on 15th August 1947 led to one of the biggest forced migrations in the 20th century. Fourteen million human souls from both India & Pakistan were displaced from their homeland (birthplace). With the altered landscape, many of these immigrants in an effort to retain their connection to their hometowns adopted the names of these places as an appellation to their surnames. On the landscape of the vast Indian subcontinent, the town of Bareilly is located 250 km North-East of Delhi. It has been a home to 18th century Rohilla ruler Hafiz Rahmat Khan, his grandson, freedom fighter, Khan Bahadur Khan, 19th century Sufi Scholar Imam Ahmad Raza Khan (aka Ala Hazrat), Hazrat Shah Niyaz & contemporary Urdu poet, Wasim Barelvi. Concealed in all the above popular names of Bareillywallas the detailed narrative of Sayyad Altaf Ali Barelvi deserves a foremost place.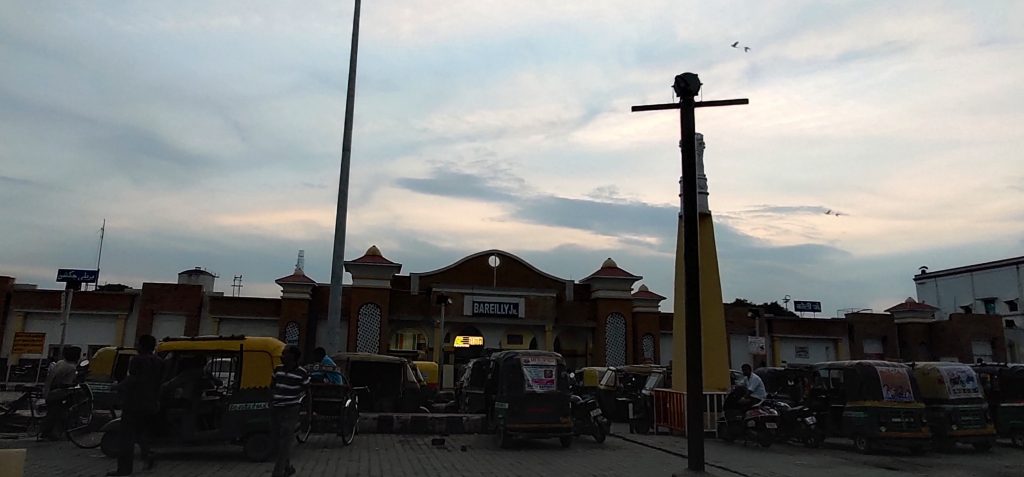 Introduction
Today 10th July marks the 115th birth anniversary of Sayyad Altaf Ali in order to commemorate this largely unheralded educationist, reformer and torch bearer of Sir Sayyad Ahmed Khan 's Educational movement. Following is the account of his life and services extending from Aligarh-Bareilly to Karachi – Pakistan over a period of almost 60 years (from 1927 to 1986).
Ancestors
He was born on 10th July 1905 near old Kotwali at Bareilly, in the family of Sayyad Ishaaq Ali . His paternal & maternal ancestors hailed from the noble Sayyad families of Bukhara & Mashad who made Bareilly their abode during the reign of Emperor Aurangzeb. In one of his interviews to Radio Pakistan, the late educationist, Sayyad Altaf Ali said, "My patriarch Sayyad Inayatullah Shah was a Sufi dervish who received a monthly allowance of fifty paisa from the market of Alamgirganj, Bareilly during the days of Aurangzeb. Our archival family collection still holds the copy of the imperial decree". During the 1857 mutiny his ancestors took an active part & most of them lost their lives & properties. The author wrote in his memoirs that during childhood days he used to accompany his maternal grandfather to an old well located in the graveyard of Naumahala mosque, Bareilly. This was believed to be a mass grave of many female members of his ancestral family, who preferred jumping to their death in a water well to avoid defilement by murderous hordes of East India Company. According to the District Gazette of Bareilly by H. R. Nevill (1911), the mosque was an epicenter of revolutionaries where the notable Sayyads of the locality led the rebellion. Most of the revolutionaries who lost their lives were buried in the graveyard of the mosque. The mosque was reconstructed in 1902.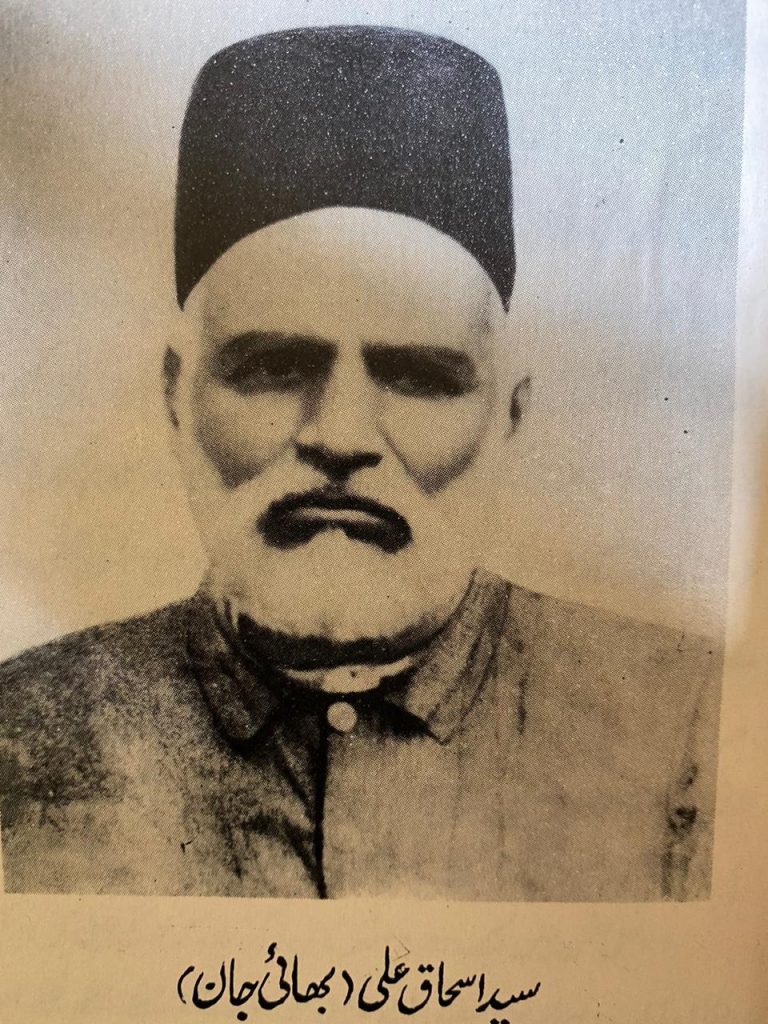 It was his grandparents who made efforts so that the family could recover from the losses inflicted during mutiny. Amid all these hardships, the ancestors of Sayyad Altaf Ali inculcated the values of oriental education & culture. His father Sayyad Ishaq Ali aka Bhai Jaan was a successful timber merchant and an expert Banot Baz (Stick sports player). He was popular among his neighborhood (both Hindus & Muslims) for his generosity as well as bravery due his exploits as exponents of this ancient sports of Banot Bazi. He passed away in 1936. His maternal grandfather Sayyad Shujat Ali was a poet who wrote with nom de plume of "khanda'n". About his maternal grandmother, he wrote in his famous short-autobiography "Talib-e-ilm ki Diary" (A students diary, published in 1957), "My grandmother was a strict & disciplined lady. She was a practicing muslim performing all mandatory prayers. On 11th Rabi-Ulthani, she used to distribute the sweets as an to Hazrat Sheikh Abdul Qadir Jilani". Regarding his maternal uncles, he wrote in his diary, "My elder uncle, Sayyad Ayyub Ali Razvi was ardent followers of 19th century scholar, Imam Ahmad Raza Khan. He spent his entire life in promoting the mission of Imam Ahmad Raza Khan. As my young uncle Sayyad Mushtaq Ali was a retired police inspector". While describing his mother, Mustujab Begum, Sayyad Altaf sketched in following words, "My mother was the eldest among his siblings. She was beautiful with a humble behavior, hospitable nature & was an adherent follower of Islamic teachings". He lost his mother at a tender age. After her death his father remarried & Sayyad Altaf had twenty two siblings.
Education
His early education started from a nearby seminary in his locality. The ethical lessons & teachings of Quran were imparted by his mother. After taking early lessons in oriental education, he started modern education from Tehsil School at Bareilly. In 1914, he was admitted to Edward Memorial School (renamed as Daya Shankar School after partition). In his memoirs he quoted, that "the school was established by a Hindu retired sub-divisional Judge. Most of the peers & friends were Hindus but we used to have a cordial environment". Up to grade IX, he was fortunate enough to learn from the disciplined & hardworking teachers in Edward Memorial School. It was the environment of school & mentorship of his headmaster, Mr. Murarilal Manglik who infused the values of social work & team work in Sayyad Altaf. After acquiring the school leaving certificate (Matriculation), he took admission in Bareilly College (1926). After the first year of his bachelors, he moved to Aligarh Muslim University in 1927 & completed his graduation in history. Then he took admission in Law but wasn't able to complete it. In those days, he entered in the student politics & was also elected as the cabinet member. This was a time when he became close to some professors who later influenced & shaped his personality as an educationist. Some of those name cited by him in his memoirs were Dr. Hadi Hasan, Dr. Kunwar Muhammad Ashraf, Prof. Rashid Ahmad Siddiqui, Prof. Abdul Majeed Quraeshi & Khwaja Ghulam Al Sayyaden.
Family life, social & literary contributions
In 1925, he was married to his first cousin Sayyada Anees Fatima. The marriage was fixed by the elders during his childhood days. On the occasion of the Sehra Bandi, the eminent poets of Bareilly, Etimaduddin Arsh Faruqi & Maulana Abdul Wudood Dard Sahaswani recited the Nazm. After completion of education, he came back to Bareilly in 1930 where he engaged himself in social work, & also actively started to work for the cause of education. During this time, he became a close associate of Maulvi Abdul Wajid who was a railway magistrate & an eminent social worker. Sayyad Altaf & his father were members of Islamia school committee, Bareilly when Maulvi Abdul Wajid was appointed as a manager. In those days, all of them worked as a team for the improvement of qualified educational staff & up gradation of the school. In 1935, the girls section of Islamia School was established at Bareilly in which Sayyad Altaf actively participated in its formation with other notable members of the College committee. From every social campaign to political activities, the participation of Sayyad Altaf can be seen in all spheres of the social life in Bareilly.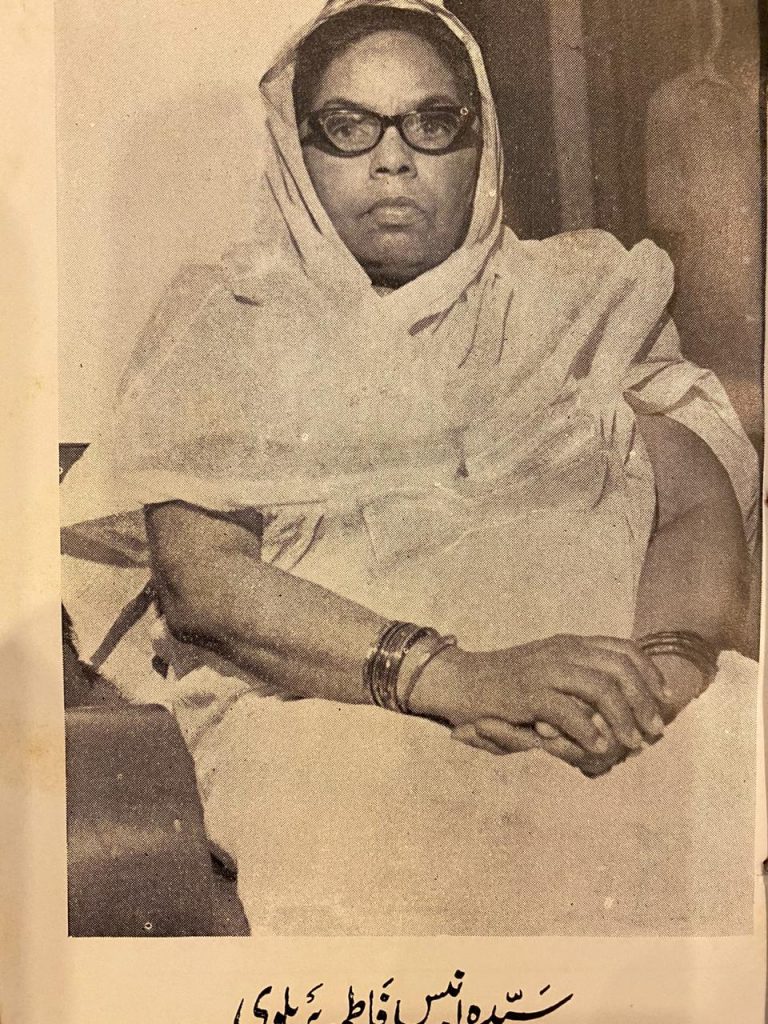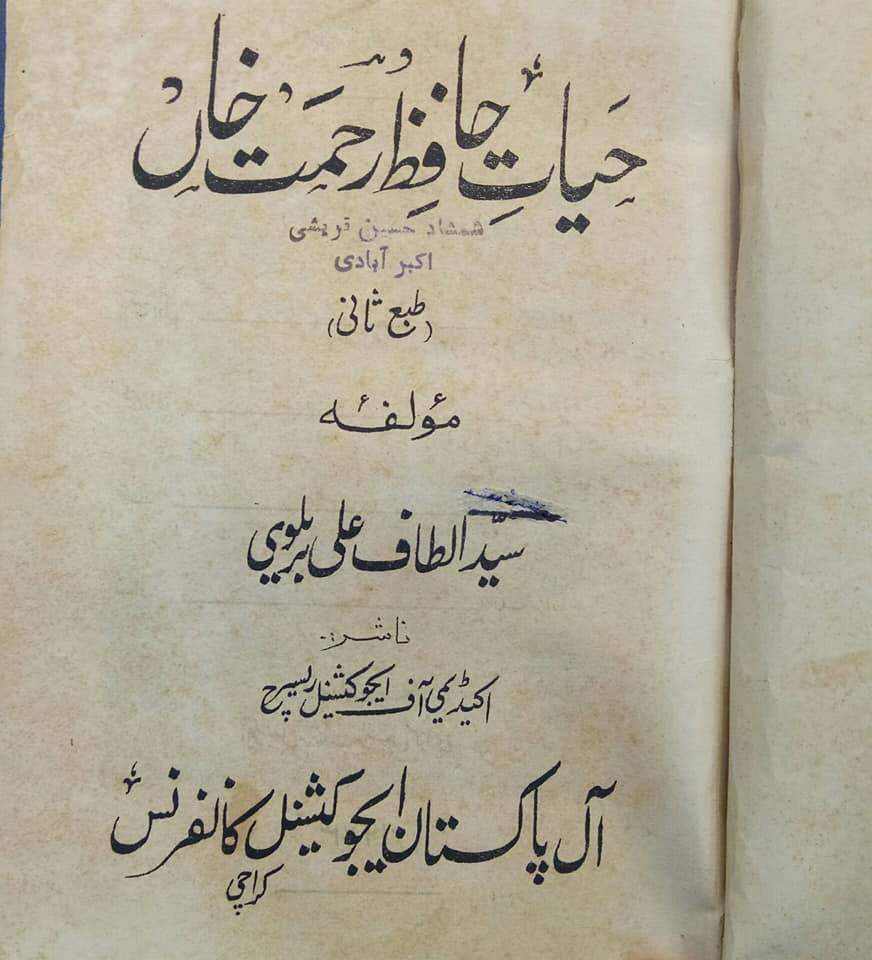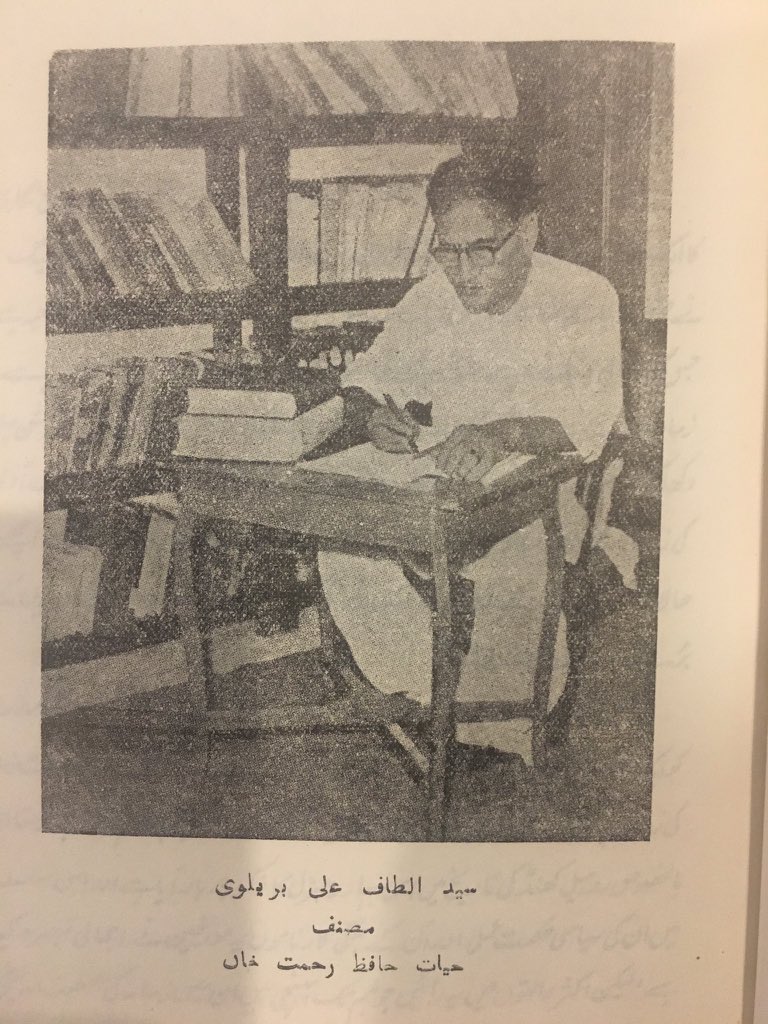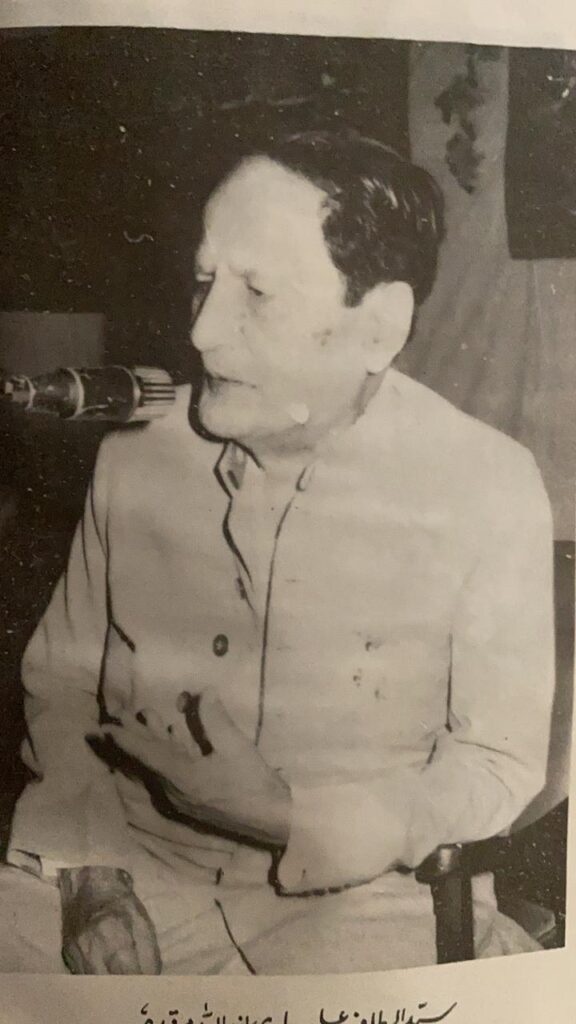 During that time, he wrote the biographical account of 18th century Rohilla ruler Hafiz Rahmat Khan. It was published in 1934 with the title "Hayate Hafiz" from Nizami Press, Badaun & second edition was released from Karachi in 1963. Later an English translation of the book also appeared from Karachi (1966). In 1941, he presented the article on another Ruhela leader, Nawab Dundee Khan in proceedings of Indian history congress. The book "Hayate Hafiz" proved to be a valuable resource for the next generation of Rohilla historians. The book "The Rise and Decline of the Ruhela Chieftaincies, 1993" by late Prof. Iqbal Hussain from Center of Advance studies, Aligarh Muslim University had cited this work at numerous places in his seminal work.
From the students, he was keen for the literary work. In 1927, he started an organization "Anjuman-i-musannifeen/ writers association" to promote the literary activities among his peers & a magazine was started with name of "Mussanif" under the patronage of this association. In addition to the historical writings, he was deeply inclined towards the social issues. In 1940, he compiled a book titled "Musalman ki Duniya". This is a story which relates to the life of the marginalized old lady. In between, he sketched the sociocultural life of Bareilly, the educational culture that prevailed in those days among the middle class Muslim families of the town. The book "Subah e muttahida Agra wa Awadh me musalmano ki ibtidai taleem, 1940" is a detailed report about the educational status of the Muslims in United Provinces of Agra & Awadh. The title gave insight of the madrasa education that prevailed before the mutiny of 1857 & how it was damaged by East India Company in a premeditated manner. This work was compiled under the guidance & request of Maulvi Habibur Rehman Khan Sherwani (Honorary secretary, All India Educational Conference, Aligarh). The book "Talibe Ilm ki Dairy, 1959" was published by Academy of Educational research, All Pakistan Educational conference. This book is a memoir of Sayyad Altaf Ali & discussed his narratives as a young student from Bareilly in the Colonial days. In 1950, he moved to Karachi after a short stay at Lahore. On the lines of the All India Muhammadan Educational conference, he laid the foundation of the All Pakistan Educational Conference in 1951 in collaboration with his old friend, Major Shamsuddin Mohammad. A library with free reading room, publishing press & Sir Syed Girls College at Karachi were one of the earliest contributions of Sayyad Altaf Ali under the umbrella of this association.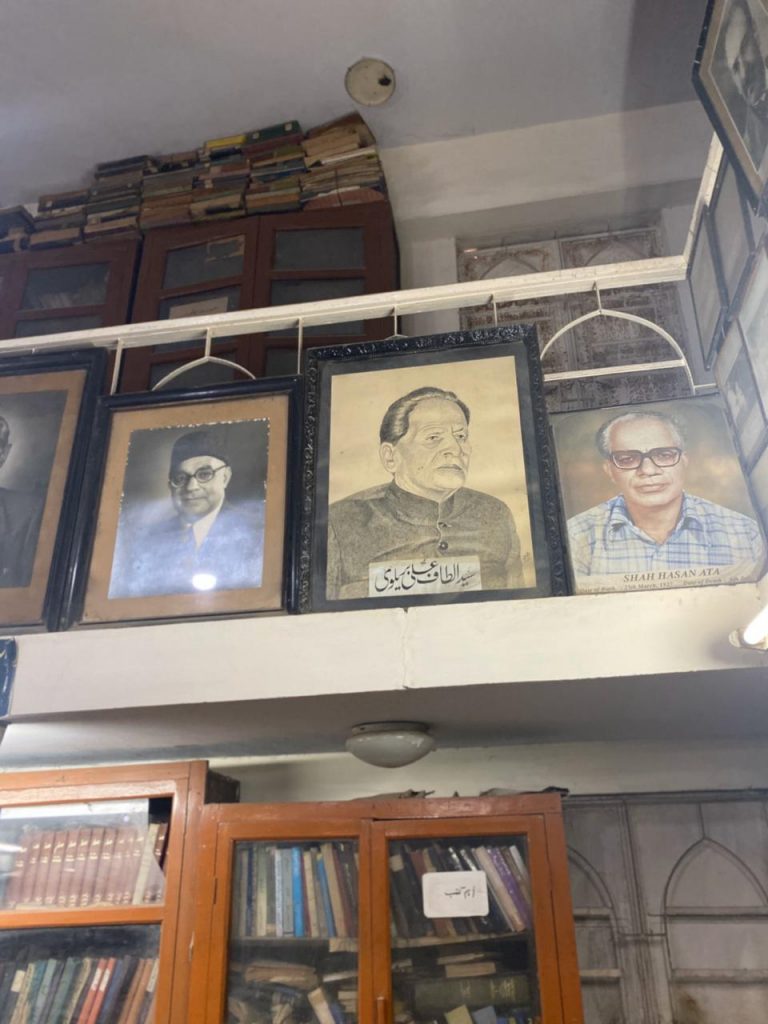 Legacy
Sayyad Altaf Ali left this world on 24th of September 1986. He was buried in Sakhi Hassan Graveyard in Karachi, a city where he lived thirty five years of his life after migrating from his hometown. He had four daughters & six sons. Among them four of the sons also left this world for the heavenly abode. Throughout his life, he struggled to serve in his neighborhood, especially those belonging to the marginalized and impoverished segment of society. Many of his literary contributions have been updated online by Rekhta, a digital platform in India.
In 2017, Dr. Kehkashan Naaz, now an Associate Professor at Federal Karachi Urdu University did her PhD on the life and services of Sayyad Altaf Ali and later Pakistan Studies Centre of University of Karachi published it in a book format titled "Sayyad Altaf Ali Barelvi ki taleemi, Ilmi, aur siyasi khidmat". This book provides an in-depth exploration of Sayyad Altaf Ali talking in detail about all the perspectives of his life and the evolution of Education in Indo-Pak spanning over 1000 years. This article is meant to revisit one of the forgotten personalities of Bareilly who had left his mark on all spheres of city life during the early 20th century. The entire family of Sayyad Altaf lives far away from Bareilly in a cosmopolitan city of Karachi, still proudly carrying the heraldic standard of their place of origin.
Acknowledgement
I am highly indebted to Sayyad Asad Ali Barelvi & Dr. Kehkashan Naaz. The former is grandson of Sayyad Altaf & he provided all the archival pictures & necessary references for the article. The book of Dr. Kehkashan Naaz served as a valuable reference for this article.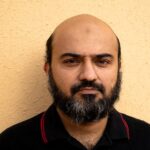 Rehan Asad is a medical doctor & currently working as an anatomy faculty. He has a penchant for writing people, food & culture stories.