Story of a hyperlocal herbal beverage of Indian subcontinent by Rehan Asad
Rooh Afza, a traditional syrup (sherbet) is a beverage of middle class Indian household for summers. From one of the most favorite refreshing drink of common Indian masses to the road side sabeels (stalls serving food & water in Ashura) & bhandara (public offering of food), its diverse usage can be seen in Indian context. When the month of fasting (Ramzan) came up in the scorching summers, its a must needed item on Iftar table.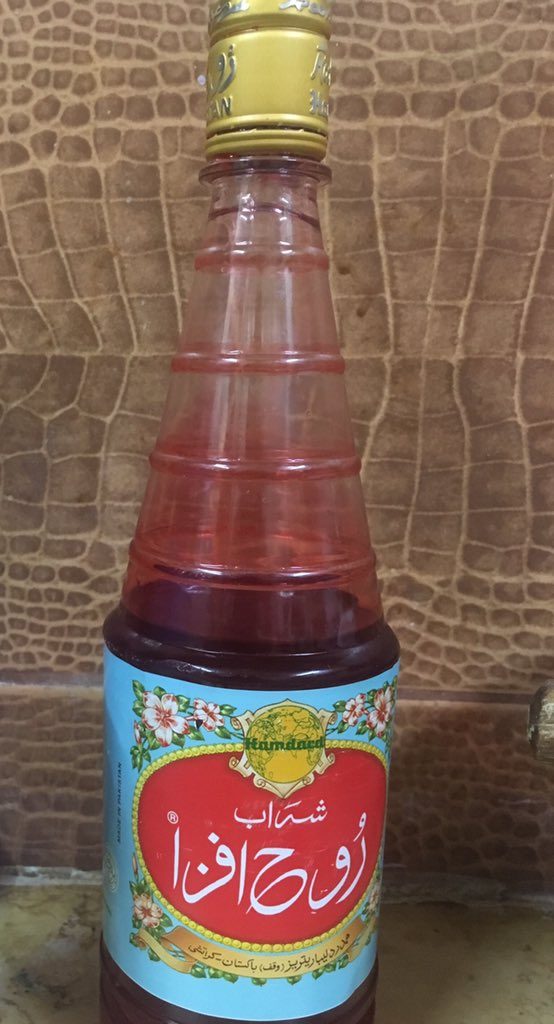 Somehow this Ramzan in India started with absence of Rooh Afza as the syrup has been away from the market from couple of months due to some production issues. From small towns of North India to the by lanes of old Delhi, the repercussion of the devoted customers was felt everywhere. The absence of Rooh Afza was extensively discussed from twitter threads of social media to the print media news papers. Even the story finds the space in Dawn (Pakistan) & middle eastern media giant, Al Jazeera English version. In context of Delhi, the place of its origin, the author & photojournalist from Delhi Mayank Austen Soofi also shared his post on Instagram.
"Purni Dilli Walo Ki Baatein", a Non-Government organization that depicts the vibrant culture of Shahjahanabad expressed the absence of their favorite beverage during Ramzan.

The beverage with its herbal medicine constituents was born in 1906  by the founder of Hamdard laboratories Hakim Abdul Majid. Hakim Sahab was born at Pilibhit (a small town of United Province ) in 1883, & started his training under the legendary Unani Practitioner, Hakim Ajmal Khan at Delhi. After completion of his training, he started his venture of herbal medicine in 1906. The founder along with his team of Hakims experimented an unique blend of herbal constituents such as Tukhm-e-khurfa (Portulaca Oleracea Seeds) Tukhm-e-kasni(Cichorium Intybus Seeds), Munaqqa(Vitis Vinifera), Chharila (Permelia Perlata), Nilofer (Nymphaea Nauchali), Gaozaban (Borago Officinalis), Hara Dhania (Coriandrum Stivum Green leaves ), along with extracts from the fruits like orange, pineapple, carrot and watermelon. There is also a belief that the name "Rooh Afza" that literally means "Soul refreshing" was taken from the 19th century Pandit Daya Shankar Naseem Lakhnavi Urdu translation of a Persian compilation "Masnavi Gulzare Naseem".
A celebrated local artist prepared Mirza Noor Ahmad prepared its colorful labels that were printed from Bombay in those days. Even in the early days when bottling plants were not so evolved, the white syrup bottles were used for dispensing. Later the glass bottle came up with designed colored print wrapper of butter paper. Even the creative advertisement were experimented  by using the Urdu verses of eminent poet Saail Dehlavi (1864-1945) on the wrappers.
Jo rang dekho to dilruba hai,
Maza jo chakkho to janfaza hai;
Mahak main phoolon se bhi ziyadah.
Asar main iksir-e-be-baha hai;
Jo is main tafrith-o-taquiyat hai,
Na us ki ghayat, na intiha hai;
Na rooh afza sa koi sharbat,
Kabhi baneyga na ban chuka hai;
-sa'il dehlavi
With partition of India, the legacy of late Hakim Abdul Majid was also divided, as his younger son Hakim Mohammad Said migrated to Pakistan in 1947.
Back in Delhi, the Hamdard flourished under the leadership of elder son Hakim Abdul Hameed who passed away in 1999. A visionary educationist, he was credited for the foundation of Jamia Hamdard University & upgrading Hamdard laboratories. For his philanthropic services, he was also honored by the Padam Shri (1965) & Padam Bhushan (1991), a third highest honorary award bestowed by Indian government to its esteemed citizen.
The signatory sherbet of Hamdard flourished on both sides of Radcliffe line in historical timeline. With creation of Bangladesh from East Pakistan, the Hamdard laboratories of Dhaka was converted in Hamdard, Bangladesh. This is how the legacy of Rooh Afza still connects the strings of Indian subcontinent.
The Pakistani version seems to be more dominant in global market as in all the stores across the Gulf countries one can find only the Karachi production of Rooh Afza. The taste from both side appeared to be same except with minor variation.
On the medicinal aspects, the experts from their team claims that its constituents that were based on traditional Indian medicine provides essential electrolytes that plays an important role in functioning of Kidney, Liver & Heart. With time, the research team also worked for increased retention of nutritive components from the extract in the syrup using modern distilling techniques.
Media sources cited that the production has been stopped from last couple of months due to legal issues for the post of chief Muttawali (CEO). The high demands & pressure from the customers due to Ramzan has restarted the production. The major chunk of the profit goes to the educational endowments (waqf) of Hamdard that run an University & many other educational centers. During the month of April, the court has given the decision for the post of CEO. On various media platform, the company has notified regarding uninterrupted production of Rooh Afza. Its back in market & hopefully it will continue its legacy of one hundred thirteen years.
https://m.facebook.com/story.php?story_fbid=2645235122232662&id=639257026163825
Link for the story of Rooh Afza in Hindi by Facebook page History.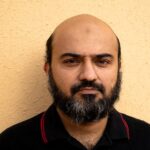 Rehan Asad is a medical doctor & currently working as an anatomy faculty. He has a penchant for writing people, food & culture stories.