Afghan Royal Family: its tryst with Dehradun & Allahabad
Basmati rice is famous the world over, but the most sought after variety of this fragrant rice is the one cultivaed at Dehradun. Basmati from areas around Dehradun is known for its sweetness, softness and aroma that surpasses any other variant of basmati produced anywhere. Basmati and Dehradun have been associated for a long time. Few of us have an Idea that It was the Afghan royal family of Barakzais who brought this rice to Dehradun and gave to our culinary menu the fragrant long Dehraduni basmati Rice . There is an interesting connection with the Afghan Royal Family that had settled in Mussorie more than 150 years ago.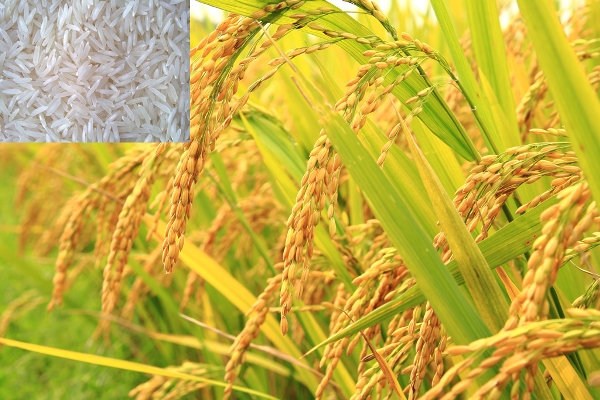 Dost Mohammad Khan
Emir Dost Mohammad Khan Barakzai (1793 -1863) was the founder of the Barakzai dynasty and one of the prominent rulers of Afghanistan. When the British aligned with Sikh Ruler Ranjit Singh and defeated Dost Mohammad Khan in the first Anglo Afghan war ( 1839-42) in order to install Shah Shuja at the throne, Dost Mohammad was exiled to Mussorie in November 1839 where he lived till Shah Shuja was killed in Kabul and Dost Muhammad was restored to the former position in 1842. It was During his stay at Mussorie that Basmati rice was first brought to this part of our country. Dost Mohammad Khan stayed at the place what is now the Wynberg Allen School at Mussorie alternatively known as Bala Hisar Estate locally, referring to the fortress in Kabul. Bala Hisar means , the high fortress.
Dost Mohammed Khan was fond of Pulav, craving for the same taste of rice which he had in Afghanistan , he managed to get some seeds of Basmati from Punjab and asked to be planted it in Doon Valley and from there started the tryst of Basmati rice with Dehradun. The climate of Doon Valley suited it so well that the rice produced here came out to be even better than the Punjabi and Afghani rice. Today it is the finest Basmati variant in the world. Four decades later, history repeated itself, when the grand-son of Dost Mohammad Khan was placed in the same situation what his grandfather went through.
It happened so that Dost Mohammad died in 1863 during a war and was succeeded by his son Sher Ali Khan who was ousted by his older brother, Mohammad Afzal Khan. The Second Anglo-Afghan War erupted in 1878, leading Sher Ali Khan to flee the capital of Afghanistan, to be succeeded by his son Mohammad Yaqub Khan.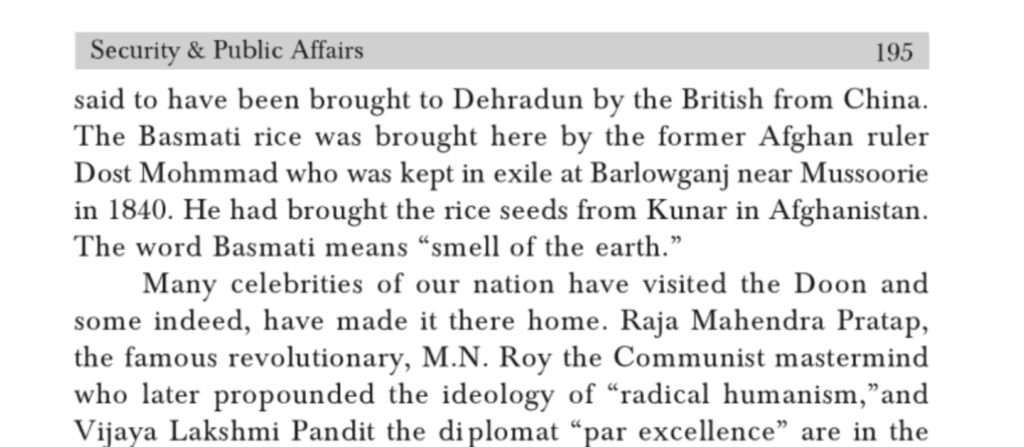 Amir Mohammad Yaqub Khan (1849–1923)
Amir Yaqub Khan was the grandson of Dost Mohammad Khan who like his Grandfather had to abdicate and was forced in exile to India after the second Anglo Afghan War in 1879. He chose Dehradun as his abode becoming the first Afghan to formally settle down in Dehradun. He lived at Bellevue and stayed for forty-three years in India.
Carrying on the Basmati Legacy, Yaqub Khan encouraged the cultivation of rice and gave seeds to the local traders of Paltan Bazar at Dehradun and the rest is history. Yaqub Khan's family stayed on in Dehradun and owned large tracts of land there where they cultivaed the same Basmati rice. Yaqub Khan has 11 sons and 11 daughters, they all lived at Dehradun calling it their home. After the partition of the country some of them moved to Pakistan but a lot of them stayed back in India living at Dehradun, Mussorie and Jabalpur.
A large property in the heart of Dehradun City is still known as Kabul House, now taken over by the local government. Mangla Devi College of Dehradun is situated on the grounds of erstwhile residence of Royals of Afghanistan.Muhammad Akbar Khan and Muhammad Ali khan living in Dehradun are from the descendants of Amir Yaqub Khan.
Wynberg Allen School , Mussorie
Founded in 1888, Wynberg–Allen School, Mussoorie is one of India's oldest educational institutions in India. In 1926 the senior boys were transferred to the new Henry Allen Memorial School built on an adjacent hill on the property known as Bala Hissar that was once the residence of Dost Mohammad Khan.
Amir Mohammad Ayub Khan ( 1857-1914)
Allahabad
The Brother of Yaqub Khan was Ayub Khan who also led the Afghan troops during the Second Anglo-Afghan War. Under his command Afghans defeated the British Indian Army at the Battle of Maiwand. Unfortunately he was defeated at the Battle of Kandahar, and as a result Ayub Khan was deposed and became a pensioner of the British Raj. He spent his last years at Lahore until his death in 1914 .
The sons of Amir Ayub Khan had settled at Allahabad (UP) where the descendants still live on. Sardar Muhammad Sarwar Khan and Sardar Muhammad Umar Khan, Sardar Noor Khan, Sardar Sultan Ahmad Khan and the famous cricketer of pre-partition times Sultan Mahmood Salim of Allahabad were from the same family of Allahabadi Afghani Royal family.
References :
1. Kenneth Pletcher (2010). The History of India. Educational Publishing.
2. Adamec, Ludwig W. (2010). The A to Z of Afghan Wars, Revolutions and Insurgencies. Scarecrow Press. p. 105
3. Frederick Roberts, Forty-one years in India: From Subaltern to Commander-In-Chief, PP. 470-71.
4. Encyclopædia Britannica. 28 (11th ed.). Cambridge University Press. p. 898.
5. Curry in the Crown –Sharbani Basu , P . 165- Harper Collins
6. Myths & Realities of Security & Public Affairs – Arvindar Singh – Prabhat Prakashan.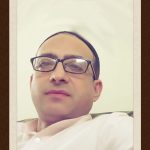 Khalid Bin Umar is a history buff who writes on Micro-history, Heritage, Sufism & Biographical accounts. His stories and articles has been published in many leading magazines. Well versed in English, Hindi, Urdu & Persian, his reading list covers a vast arrays of titles in Tasawwuf & Oriental history. He is also documenting lesser known Sufi saints of India