Translation series of "Heroes of 1857", by Sayyada Anees Fatima, Episode VII (First Ed., 1949)
Cause & effect – A Preamble to the Rebellion of 1857
Only God knows which blessed moments were those, when Babur's sacred hands laid down the foundation stone of the Mughal Empire. Despite the darts of calamity trying to erase it for a hundredth time were not successful. But when it did end, along with it, the national existence of Muslims also ended from the heavenly Hindustan.Their culture, civilization, knowledge, wealth thus along with the throne went everything, which was ever a source of pride. Later on, only the sovereignty of the fort sustained, despite being persecuted and declining, the glorious traditions of the past were associated with it. Hence it became the focus of the public veneration. East India Company's transgressions had surpassed all boundaries when with Awadh's annexation in 1856 compelled to convince the Muslims, that if by any chance the current situation prevailed then,
آپکے جنون میں فاصلہ شاید نہ کچھ رہے
دامن کے چاک اور گریبان چاک میں
Your derangement might eliminate the distance
Between the slit of the collar to the hem of the shirt
The initial disturbance led to the intense eventual commotion of 1857 . Both commoners and nobles picked up swords for the liberation of nation and the country. Prominent among nobles were General Bakht Khan, Feroz Shah¹, Nana Rao (Nana Sahib)², Nawab Tajamul Hussain Khan³, General Mahmoud Khan, Azeem Ullah Khan etc. Among clerics were Maulvi Ahmad Ullah, Maulvi Liaquat Ali and Maulvi Fazal Haq Khairabadi etc.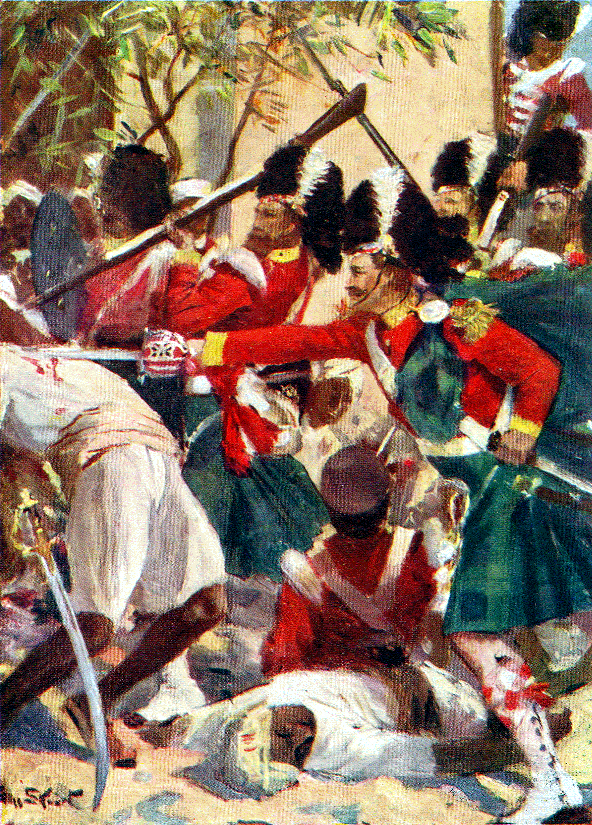 ¹ He was Taimuri Prince, on the battlefield his sword caused trouble among the ranks of the enemy when he made the call for battle from Bareilly. But when Khan Bahadur Khan was defeated in Bareilly, Feroz Shah also bade farewell to the battlefield. The Englishmen tried to arrest him but remained unsuccessful. It was heard that he left for Hijaz "the Sacred place" ( Home to Mecca and Madina).
² Nana Rao Maratha fought against Englishmen with matchless bravery. His valour and high intellectual ability was acknowledged even by Englishmen. French writer Garsan Vitasy wrote: "It is heard that this fierce man has the ability to write and speak in English. This person has translated Shakespeare's famous play."
³ Nawab sahib (Tajamul Hussain Khan) migrated to Mecca after the defeat in the struggle for freedom. Nawab Siddiq Hasan Khan saw him there in abject poverty and ragged condition. The Opulent pride he used to live was translated by Ghalib as follows ,
دیا ہے اور کو بھی تا اسے نظر نہ لگے
بنا ہے عیش تجمل حسین خان کے لئے
Blessed may others be as well, may they never catch a bad eye
But Luxe is surely just made for Tajamul Hussain Khan
زباں پہ بار خُدایا یہ کس کا نام آیا
کہ میرے نطق نے بوسے مری زباں کیلئ
Oh my Lord, whose name escaped me
For my articulation kissed my tongue with veneration
Much time has passed since the First War of Independence but still there is a shroud of darkness on the actual events. In this regard, Khawaja Hasan Nizami sahib tried to shed some light. His writing has a color of fiction however whatever he wrote it is with reverence reflecting the patriotism of a Muslim for the rule of the Fort (Mughal rule in Delhi). Khawaja laments grievously at the devastation of the fort, making others cry as well. Although the Mughal rule was a personal fiefdom, God knows what was so special about it that every person shed tears of blood at the Fort's decimation. Therefore, when after half a century, Mr. Andrews started collecting information from elders of Delhi about the account of clamour of freedom in order to write Maulvi Zakaullah biography he displayed amazement and wrote, " Whichever elder was asked about the King, used to shed tears despite being Hindu or a Musim.. It was hard to distinguish if they were narrating an account of a stranger or their own ordeal".
Bengali literati wrote very well and quite extensively on this subject but it was limited in English and Bangla languages. The insolvency of Urdu stayed the same. The written literature which the people of that era left for their predecessors was either eaten by termites or kept in Private libraries like a forbidden tree, impossible to access (written in 1944).
Among Muslims two gentlemen wrote on this issue from a historical perspective. One was Sir Syed and the other was Maulvi Zaka Ullah. But both have written with a knife rather than a pen. In fact Zaka Ullah was particularly brutal. And as a result was accorded with the titles of Khan Bahadur and Shams-ul- Ulema. Without doubt whatever Sir Syed writings were based on sincerity and compassion for the nation. Besides sincerity he was also of the opinion that in order to absolve Muslims from this blame these events should be erased from the pages of history as much as possible. During the First War of 1857, he was an eyewitness to the devastation through which Muslims went through. When General Mahmood Khan, grandson of Nawab Zabita Khan raised the flag of rebellion in Bijnor, at that time Sir Syed was posted there as an Arbiter. Later he came to Delhi. In the background of this horrible tragedy he complied 'Asbab-e-Baghawat-e-Hind' (Reasons of Hindustan's rebellion) only he could dare to compile such a book, in which he writes, "In a responding essay to the disobedience of Hindustan in which I explained the actual reasons for rebellion. Although my heart wishes to wipe it off and forget about it because the public announcement issued by the Honorable Queen is actually a complete remedy to each reason of rebellion. Truth is that after seeing this announcement, those authors who were writing about the reasons of rebellion dropped their pen.. There was no need left to further conduct the diagnosis.'' After that disregarding the movement as an invention of some trivial and fanatic minds he wrote , "We don't regard the Annexation of Awadh as a result of this rebellion. Although everyone was annoyed at the annexation of Awadh believing the Honorable East India company broke the pledge and agreement. But it is observed that no one turned rebel among the affluent and the influential . Please do not respond that Nawab of Jhajhar and Raja Balabgarh etc etc became rebels."
Despite accepting the facts this insistence on secrecy is so interesting. In Fact the massive repression meted out by the Company's Army (EIC) on the masses and innocents and the heart trembling tactics insinuating the Genghis (Mongol-like) naturally led to this requisite that the truth always prevails. Among Englishmen few compassionate ones strongly protested against the atrocities committed by their own brethren which were meted out on innocent people. Those who were spectators themselves became a spectacle. Mr Russell wrote, "But It is against humanity and justice that all districts are ravaged just because the Rebels were stationed there. Englishmen massacred peasants on both sides of the road for hundreds of miles turning the country desolate like a desert. Thousands of citizens were hanged despite them not even having a distant connection with the rebellion. Innocent civilians, despite them kept pleading for mercy, were shot. In fact elderly folks who were trembling were dismembered. A bloodbath was ordered in Delhi including even those who we knew there were wishing for our (Englishmen) success."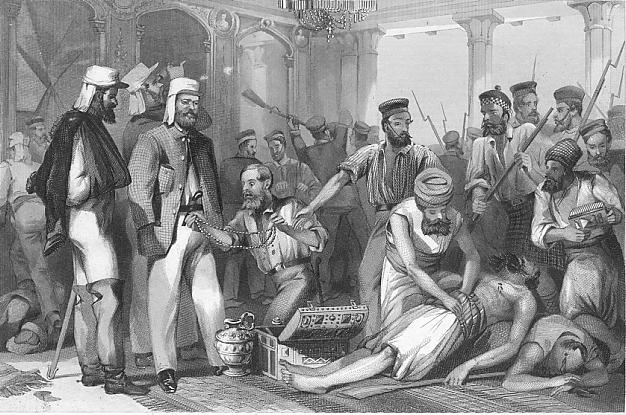 In the record of Parliament, Govt of Hind's all archives are kept which reveal that besides the rebels, men, women, children and elders of the general population were also hanged. It was not limited to hangings only but their houses were also burnt to ashes in the village. General Outram was of the opinion that this event was a massacre of innocent people. Major Reynard received instructions from General Niell,"Lay siege around the populace of Fatehpur town and slay them''.
Mr. Mitchell Edward penned his observations, "All the people found inside the city for refuge were slayed by the bayonets''. He wrote to his friend, "As you can imagine when I told you that in some houses 40-50 people took refuge. They were not rebels but residents of the city (Delhi) who were counting on our merciful governance to be forgiven.. But I am glad to say that they failed (meaning that they were not spared and were killed)''.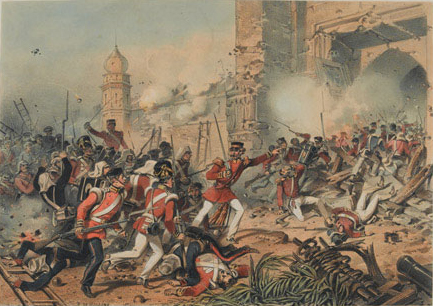 A fair segment among the ruling party was of the opinion that this rebellion was a result of that atrocious conduct of East India Co., which they and their cohorts adopted towards the masses and Royal family. Therefore, the causes of rebellion should be probed and internal misgivings removed so that a principle of adopting caution can be complied. So when Savarkar's book was banned , Mr Tomson strongly protested and wrote, "In my view this is extremely inappropriate that the Government has banned the history of Savarkar. But it is not our wish that some parts of that fight are kept hidden. It is our duty that we should include Hindustan's point of view in our history''. But the Civil Service was against the moderation policy, instead of thinly veiling they wanted to put a deep shroud over it so that the world would totally forget. Therefore Edward Tomson wrote, "It is in the mutual interest of England and Hindustan that the unpleasant memory of rebellion is forgotten. We should insulate this poisonous well and fortunately at present there is a large number of Hindustanis and Englishmen sincerely believing that the memory of rebellion's sad events should be erased from the pages of history and hearts of people by any means . It is important for us to wait and adopt this policy for a few years so that those people still having the unsavoury recollection of the rebellion will pass away''. The effort to completely forget the events leading to the clamour of 1857 left the most profound effect on the personality of General Bakht Khan. The account of strategy, politics, valour and determination and his leadership ability is acknowledged by friends and foes alike. But his detailed account and the eventual disappearance of the biggest hero of rebellion with his 40,000 strong group still remains a historical mystery.
Status and Lineage
The literature which came under observation pertaining to 1857 or the input from elders did not help in increasing our (author) knowledge about Bakht Khan. Several people with reference to Maulvi Zaka Ullah tried in vain to prove that he belonged to some unknown and inferior family. But the distinguishing feats performed by General Bakht Khan during 1857 and the way he expanded the rebellion movement across Hindustan is a proof of his noble lineage. In this connection, the biggest witness is Chanda Begum, the great granddaughter of Nawab Dundey Khan, who with blessings of God is still alive. We came to know that he was a close relative of Ghulam Qadir Rohila and he (Gen. Bakht Khan) was from the Rohilla family. His father's name was Abdullah Khan. When the Ruler of Rohilkhand Hafiz-ul-Mulk Hafiz Rehman Khan was ruined by the atrocities of Englishmen and Shuja-Ud-Daula. The family of Ghulam Qadir Khan was also not spared. During this mayhem everyone went their separate ways. Therefore General Bakht Khan 's father along with his family shifted to Sultanpur in Awadh. Nawab Abdullah Khan Rohilla became the center of attention of a Princess from the family of Shuja-Ud- Daula due to his good looks and bravery. So this displaced Rohilla Chieftain got into a close relation with the Nawabs of Awadh. Once General Bakht Khan himself mentioned to the Emperor Bahadur Shah Zafar that I am a resident of Sultanpur and belong to Awadh 's family. If you have doubts about what I say then you may get it verified. King said that verification is not needed and he believes in his nobility and purity.
It is not a stretch of imagination that the nation which could produce impassioned personalities like Hafiz ul Mulk Nawab Najeeb Ud Daula and intellectuals like Ali Wardi Khan could give birth to a fervent fighter like Bakht Khan during the last war of independence for Hindustan.
ہر ایک بات پہ کہتے ہو کے تُو کیا ہے
تمھیں کہو کے یہ ،انداز گُفتگُو کیا ہے
(غالب)
Trans. For anything I say…you answer with provocation
why don't you say, what's this style of conversation?
This is a translation series of Urdu account by Sayyada Anees Fatima titled "Jang-e- Azadi (Awwal)'57 kay Hero" (Trans. Heroes of the First War of Independence). It was first published in 1949 at Aligarh under the aegis of All India Muslim Educational Conference (A movement founded by Sir Syed Ahmed Khan). The author captured the melancholy, conflicts of Indian states with East India company & struggle of 1857 in a vivid story telling style integrated with contextual Persian & Urdu Poetry. The translation & contextualization is done by Sayyad Asad Ali (her grandson) & edited by Saba Saif.
For video stories subscribe to our YouTube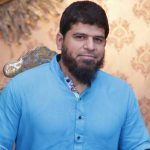 Syed Asad Ali is Lahore based branch head for a Japanese company that develop large scale Industrial Projects. Reading & writing are his favorite hobbies. His fathers family hails from Bareilly, UP & maternal side was from Kishangarh, Rajasthan. He is an avid follower of pre-partition history of India.