Translation series of "Heroes of 1857", by Sayyada Anees Fatima, Episode IX (First Ed., 1949)
Gunners under General 's leadership exhibited such brave acts that it stirred the rank and file of the enemy. Zaheer Dehlvi narrated eye witness account: "It was a moonlit night & I was sitting at a friend 's rooftop. The trumpet for battle preparation was blown and the army was put to arms. Tens and dozens  bullocks carrying large thirty six caskets of magazines (consisting of cartridges) left. Bilbos of magazines were kept separate. Five minutes after the stroke of midnight this army was out of the city.  Large sized canons were mounted on the hills and bunkered up. The two armies were one mile apart due to a river in between. Big cannons did a great job inflicting greater damage on British army. The rebel soldiers attached with the Mustard Mansion had a bunker in which large cannons were installed.  These cannons also caused heavy loss to British soldiers. Round the clock there were two platoons and gunners used to stay on guard at this bunker. British army carried out a night raid. There was clamour all night long. Cannons on both sides keep pounding each other. More than a fight it was like signs of judgement day battle. God knows three hundred  or four hundred cannons were pounding". Hudson, who murdered three sons of Bahadur Shah Zafar, made it a practice to write about the  siege of Delhi in the shape of letters to his brother. These letters were later published by his brother Reo George H. Hudson.  An extract from the memoirs about the bravery of the rebel fighters is hereunder:
'' On 23rd June the fight in result of the attack by the rebels was quite punishing contrary to the reports. This raid started in the morning and continued until dusk settled in. We suffered heavy losses. So much were the damages that until now whatever losses we suffered were equal to the losses we suffered just today''.


One fourth of the force under Colonel Hudson was slayed. If we were defeated in Delhi then no Englishman would be safe in Punjab and North Western Frontier Province (now KPK in Pakistan). What the battery of Cannons at Ghurchari did was that next to Mahal Dar Khan where there was a place called Tripoliya. They installed cannons and two platoons hid in the garden. The cannons were installed at all three gates of Tripoliya and rebels kept both sides open so as to ambush the British Army but their British Army cannon battery fired such a volley of cannonballs that Cannons of rebels rendered useless and sent  to the city. British army, oblivious of the fact that two rebel platoons were hiding for ambush, moved in two row formation in pursuit. When rebels saw that British army is now surrounded then all of a sudden they opened fire from the other side of the walls of gardens. The plight of British was akin to those doves where a pellet gunner has come. They lost many men, they abandoned their bunker and retreated to Khanna Garrison. Under the leadership of General sahib (Bakht Khan) the general public also put their lives at stake and played the grueling game of blood and gore bravery. It dawned upon them that they are facing a formidable enemy. The rebel army kept the attack going against British army with firmness and tenacity and left no stone unturned to destroy and oust them. Enemies availed a good opportunity to make their bunker by keeping residences and gardens as a buffer in between. They steered their Cannons swiftly and fire balled the battleground.  William Forbes wrote that: ''In the siege of Kaytana the rebels carried out several raids which was a testament of their wisdom. It proves that we are not facing some lesser adversary. The number of raids were thirty six. Among which each raid was a very well organized, properly planned attack. Besides this there were innumerable attacks on outposts and on the front line. They seldom came near to our men and also this when they were suddenly attacked. But owing to daily exploits of war they got used to it. Nothing can take away their unstinted courage and bravery.''
Bizarre example of Bravery
On July the 16th 1857, the rebel warriors carried out a spectacular attack of the British forces. Colonel Hudson participated in this battle. He wrote to his brother that,'' When the fight was ongoing I departed to Delhi gate via Grand Trunk Road (GT Road). There was intense shelling on us  from walled city and dense gardens.We immediately ordered return. During this mayhem , the enemy got organized and they mounted cannons in front of us. Despite the lesser no. of forces I ordered the attack.The enemy retreated and left their two cannons.I tried very hard to capture these cannons but our soldiers were slayed by the enemy. So the rest of our fellow soldiers returned. There were only eight to ten men left during this two rebel soldiers appeared and they valiantly fired at us directly. When the smoke dispersed we saw that both the cannons disappeared''. Charles Ball wrote, '' The first part of the city which we attacked held a large quantity of liquor which is a proof of the rebels shrewdness''.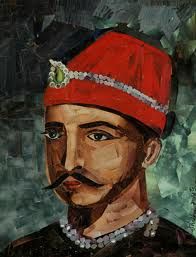 Rebels and Clerics union for action
How it was possible that the clerics would stay away from the movement of 1857. In 1831 during the frontier war they faced humiliation and the atrocities committed by British Govt. This was the best chance to seek revenge. During those times they were called Wahabi. Khawaja Hasan Nizami penned, Bakht Khan was himself a Wahabi appointed  Muhammad Rafi Risala dar, Maulvi Imam Khan, Maulvi Abdul Ghafoor Khan and Maulvi Sarfaraz Ali as leaders of the rebel fighters and he himself used to supervise them. General Bakht Khan had so much confidence in these clerics that even during private audiences with the King  for some particular matters in which only General Sahib was supposed to be there, these clerics used to accompany him. This was explained that hundred clerics came to Delhi with General Bakht Khan. During the clamour of rebellion, one Wahabi group also came from Tonk. Besides this a lot of clerics came from Jaipur, Bhopal, Hansi, Hisar and Agra and worked with the General. But among this group of clerics Maulvi Liaquat Ali held a special distinction of being specially wise. Bakht Khan was pleased by his performances and appointed him Governor of Allahabad. He (Maulvi Liaquat) wrote and published a magazine titled ''Jihad-e-Hurriyat'''(Fight for Freedom). It was written that, the biggest asset during a fight is the belief in almighty and help comes from the Creator of the universe. Owing to the lesser monetary means the Muslims of Hindustan were deprived of an arsenal and an army leading them to be submissive and weak. The way Allah almighty strengthened the religion of Muhammad (PBUH). In the same vein he rewarded us the old and destitute some items of leisure despite the schemes of ill mannered and lunatic crusaders.
  Mr. Hunter wrote that when the rebellion of 1857 began, Maulvi Jafar Thanesri left for the rebel camp along with ten of his close disciples. His skillfulness even in the rather uncharted art of war made him prominent and he was counted among those people who could keep rebellious secrets safe. When rebels got defeated in  Delhi then Maulvi Jafar Thanesri also came back. It was written in the history of Hindustan rebellion(by the colonialists) that, besides this there were other conspiracies hatched. The rebellious types sporting beggar-like dresses used to roam around the cities in order to disrupt the governmental functions and convert Hindustani soldiers into rebels. Among the group of clerics Maulvi Ahmed Ullah Shah was part of it. The level of his abilities was such that, ''Tens and thousands of people used to attend his sermon in Agra. he captured the garrison of Faizabad. Begum Hazrat Mahal invited him to Lucknow and appointed him Commander in Chief of the military. He remained engaged in fighting Britishers for ten months. When British forces captured Lucknow then he was invited by  Raja Jagannath of Puwayan to his residence and martyred him. His grave is in Mauza Ganj adjacent to Shahjahanpur. Raja Jagannath received Rs 50,000 as reward from British forces. Regarding Maulvi Sahab, Mullen  wrote that, Maulvi was a very experienced man. No other person can proudly say that he defeated Colin Campbell – Commander-in-Chief of Hindustan twice in battleground. Maulvi Ahmad Ullah was a true patriot. He didn't spoil his sword by spilling blood of the unarmed.He valiantly fought  in open battleground against the foreigners who deprived him of his motherland. Brave and upright people of every country should remember Maulvi Ahmad Ullah Shah with honor and respect. After the killing of Maulvi sahib, Britisher's victory was complete and on 21st January 1857 Nawab Mammu Khan, deputy of Hazrat Mahal alongside fifty other prisoners were exiled to Andaman Island where he passed away. Among these exiled fighters there was one named Jhanda Shah. Maulana Jafar Thanesri saw him at Andaman Island and recorded that, for several years an ascetic named Jhanda Shah kept meditating at Mount Harriet (Nicobar and Andaman Islands). On 17th December 1758 he came to Port Blair after getting punished for fourteen years  in District Bareilly  on charges of sowing rebellious thoughts. As per his warrant of District Bareilly he was supposed to get free on 21st December but until now he was not let go. We the masses are oblivious of the wisdom to keep him incarcerated. In 1796, the  populated Nicobar and Andaman Islands were completely devastated due to their horrific and deadly weather. Thanks to the clerics of Hindustan it was again inhabited. Maulvi Jafar Sahib wrote, the weather of these Islands is a killer but still I saw that due to the rebellion of 1857 dozens of Rajas , Maharajas, Nawab, Zamindars, Maulvi, Mufti, Qazi, Deputy Collector, authors,Sadar Ameen(Custodians), Risala dar, Subedar, Jamadar etc were incarcerated there, who like other minions used to eat crappy food and did intense labour. Another shameful punishment was the writing of fate as their punishments. Muhammad Jafar wrote, we saw thousands of Men, Women prisoners, their name,crime and incarcerated-for-life was carved on their foreheads. It was akin to writing of fate which never gets erased. But with God's wills, lo and behold before our arrival  this order was revoked. So we were spared from life imprisonment''. It proved that political prisoners were also not saved from writing of fate (forehead carving).
Strange examples of Bravery
Zaheer Dehlvi wrote that when I came to the gateway of the Jewelry market I saw in-numerous injured coming. Two riders went passed by me and I noticed that they had bullets in their chests and there were small holes and their backs were torn open and pieces of liver were clotted on the stream of split blood. Guns in right hand and holding horse's reins by the left, but  torment and bewilderment was not noticed on their faces. I saw an injured person whose hand was blown off from the elbow joint and blood was dripping from his amputated arms but he kept walking on his foot. Impressed by these tales of bravado, Majendi wrote, ''These people look superhuman and not like normal humans''.
William Forbes penned, under the instructions of Major Reed the rebels were ousted from the gardens without any difficulty by the British forces. But at the rest houses, residences there was fighting with the rebels.  Rebels were killed by the British forces on the staircases who were climbing to the roofs of the residences.
Charles Ball wrote,'' Enemy put up a fight on every foot of every road and with lot of steadfastness captured one place after the other.'' No matter how old the King was, the Timurid bloodline used to boil sometimes. So he assembled a force composed of sons of nobles, minor princes and sons of Sultans.There were some innovations made in their dresses. Black leather boots, small green winged spears. They used to march in unison. They were all boys but during the rebellion they were all slayed under Bowdey. Their stories were told by weeping elderly persons of Delhi. But their exploits of war were not recorded in history. God knows what it was… guess that it was needless to discuss a defeated force…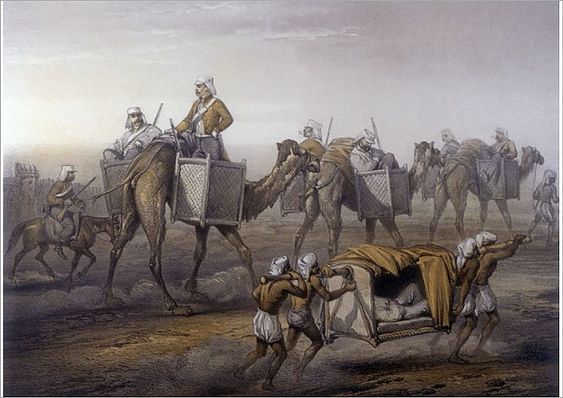 A beautiful piece of poetry by Hazrat Baba Gulzar Sabri  to describe the daring stand of clerics under General Bakht Khan during the rebellion of 1857,
نہ ہے ابتدا میرے عشق کی،نہ ہے انتہا میرے عشق کی
میرا عشق ہی ہے میرا خدا، مجھے اور کوئ خدا نہ دے
مجھے بار بار سزا نہ دے ،میری حسرتوں کو ہوا نہ دے
میرے دل میں آتش عشق ہے، میری آگ تجھ کو جلا نہ دے
Neither does my love have a beginning, Nor does my love have an end
Neither does my love have a beginning, Nor does my love have an end
My love alone is my God,Don't give me any other
Don't call me to yourself again and again,Don't inflame my hopeless longings

For video stories subscribe to our YouTube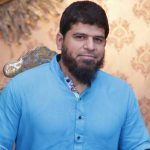 Syed Asad Ali is Lahore based branch head for a Japanese company that develop large scale Industrial Projects. Reading & writing are his favorite hobbies. His fathers family hails from Bareilly, UP & maternal side was from Kishangarh, Rajasthan. He is an avid follower of pre-partition history of India.